Kasich makes State of the State Address; Local Fox 8 anchor uses racial slur on air
We boil down what happened in Cleveland this week.
Kasich makes State of the State Address
Gov. John Kasich delivered his fifth State of the State Address on Feb. 24, a speech modeled after the president's annual State of the Union Address. In his talk, he focused on the economy; however, many watching were focusing on his potential as a 2016 Republican presidential candidate.
Kasich's economic proposals include reducing income taxes by 23 percent over the next two years and drastically reducing income taxes for small businesses. He plans to shift the burden off income taxes and onto consumption taxes instead.
"I think we should lean less on income taxes, which punish the economic growth that we all seek, and lean more on consumption taxes," he said.
Other things he touched on included his plan to redistribute school funding so that it is more equitable and his goal to reform the state's welfare system through job creation and more efficient methods of job training and placement.
"We want to get people back on their feet," he said. "We have a common sense approach.
We're not going to train you for underwater basket weaving. We're going to train you for a job that exists in your community."
Kasich has been coy about whether or not he plans on running for president in 2016, but many pundits think that he may be setting himself up for the gig. This speech, which outlines some pretty big plans for the rest of his time as governor, could help put him in a position to be a frontrunner in the Republican primary.
Local Fox 8 anchor uses racial slur on air
Kristi Capel, co-anchor of Fox 8 News in the Morning on WJW, used the word "jigaboo," a racial slur that has been used since the early 1900s, twice in her Monday morning broadcast while describing Lady Gaga's Oscars performance.
"It's hard to really hear her voice with all the jigaboo music—whatever you want to call it—jigaboo," she said, contrasting Gaga's typical style with her toned down tribute to "The Sound of Music."
According to Capel's Twitter, she "had no idea it was a word or what it meant." She tweeted multiple times throughout the day, apologizing to those she had offended.
"Kristy apologized on the air shortly after making the remark," Fox 8 news director Andy Fishman told The New York Daily News. "She did not know what the word meant but that is no excuse for using it. We have spoken with her and are confident nothing like this will happen again."
About the Writer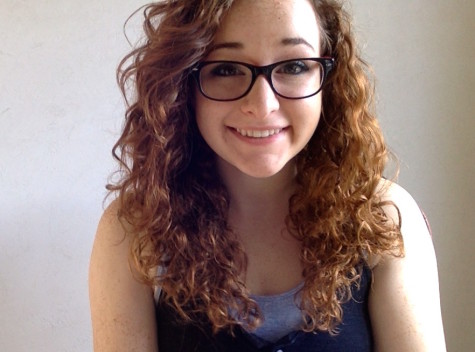 Julia Bianco, Director of Web and Multimedia
Julia Bianco is a senior cognitive science and political science student currently working as The Obsever's Director of Web and Multimedia. She has...