Kendrick Lamar unleashes artistic metamorphosis with "To Pimp A Butterfly"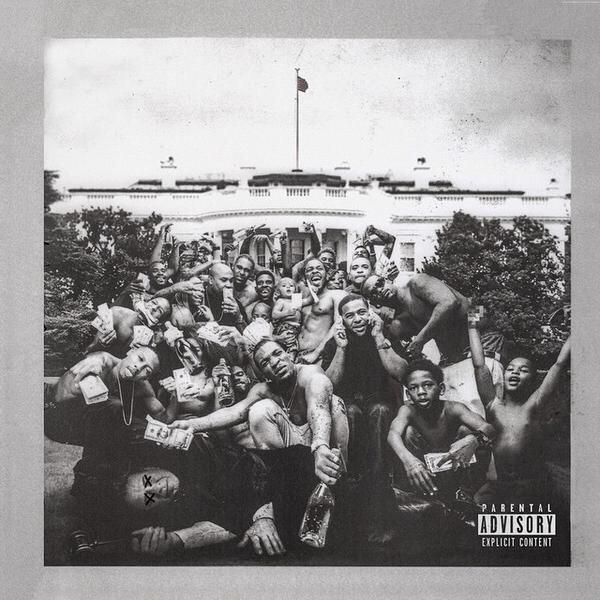 In many ways, Kendrick Lamar's second masterwork, "To Pimp A Butterfly," is the antithesis of the modern rap album. Clocking in at a sprawling hour and 19 minutes in length and featuring very few of the bravado-heavy singles we have come to know and often love in hip-hop (save the funky gem, "King Kunta," which comes off sounding like a swaggering Parliament-Funkadelic cover of Michael Jackson's "Smooth Criminal"), the music here is dense, complicated and best approached as a cohesive listening experience.
These attributes may make the record unappealing to some, but the album's complexity is admirable, as is Lamar's ability to follow his own trippy muse wherever it may lead. Nowhere is this more evident than on tracks like "u," which sounds like a broken medley of twisted pop songs, or "How Much A Dollar Cost," a narrative that shows the rapper at his philosophical best. Telling the story of a homeless man that challenges Lamar for not giving him change, Lamar retreats into himself, trying to justify his selfishness over the lines of a haunting piano progression. In a twist of fate, the homeless man reveals himself to be God. Instead of shaming the rapper, he reminds Lamar that his "potential is bittersweet."
That potential is the fundamental focus of "To Pimp A Butterfly." When taken at face value, "Butterfly" is a very different album than "good kid, m.A.A.d. city" or even "Section.80." It is not meant to be a banger of a rap album that sounds great blasting from your car with the windows down in summer. Instead it is an internal odyssey through one man's insecurities and fears in realizing his dreams. In spite of his success, Lamar is plagued not only by issues of philosophy and religion, but about how his fear of failure intertwines with his conceptions of race and ambition in America.
These complex issues are at play in "Wesley's Theory" and "The Blacker The Berry," two of the most powerful songs on this record. The former, produced by experimental musician Flying Lotus, examines the ways in which American society aims to tempt the ambition of Lamar, with Uncle Sam ultimately trying to sabotage the young black man's success with tax evasion charges. By drawing a comparison between himself and the demise of Wesley Snipes, Lamar comes to a stark conclusion: America will attempt to sabotage your success, especially if you are African American.
"The Blacker The Berry" is far less delicate in its delivery, as Lamar venomously spits: "You hate me don't you? You hate my people, your plan is to terminate my culture." Confronting race relations in America, Lamar claims that American culture and its systematic discrimination is responsible for black-on-black violence. He is not blameless, however, as Lamar claims that he is the "biggest hypocrite of 2015" for having killed a black man himself. The listener is thrown right into the center of Lamar's struggle, forced to confront the injustices of a society that has systematically turned him against members of his own community. In the end, Lamar is caught trying to reconcile weeping for the death of Trayvon Martin and his own murderous actions. In the end, he can only acknowledge his own hypocrisy.
Even still the ghost of Tupac Shakur haunts Lamar more than his guilt on "To Pimp A Butterfly." The album itself would be impossible to understand without acknowledging Tupac's influence on Lamar, with the surprise-release of "Butterfly" coinciding perfectly with the 20th anniversary of Tupac's "Me Against The World." Thankfully the hero-worship doesn't stop there, as the undisputed highlight of the album, "Mortal Man," is structured around an interview between Lamar and his mentor. For fans of Tupac, the exchange is a jarring reminder of the legendary musician's dichotomous personality as both a poet and badass thug.
While rappers today generally fall into one of those two categories, Kendrick Lamar startles both to deliver a pure artistic statement with "To Pimp A Butterfly." While some moments may leave Lamar sounding unsure about his place in hip-hop, on its own terms, this album is a staggering piece of work that solidifies the rapper as one of the most important artists making music today.
Album: "To Pimp A Butterfly"
Artist: Kendrick Lamar
Release Date: March 16, 2015
Rating: ★★★★½ stars