L'Abatros, Chinato owner opens well-crafted brewery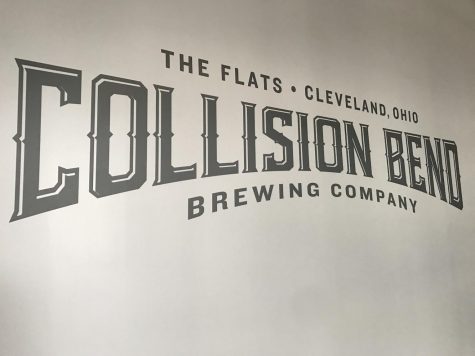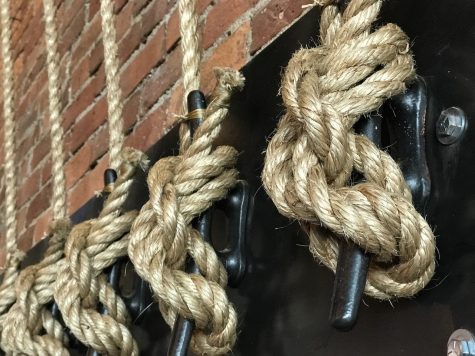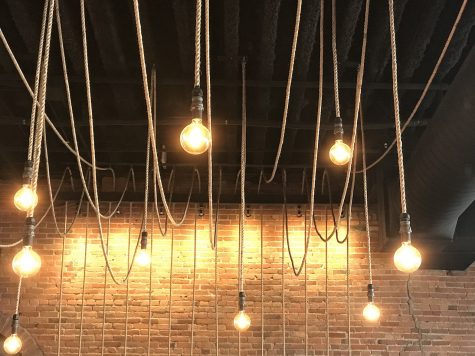 Clevelanders have grown to love Zack Bruell's restaurants.  The owner of the acclaimed dining establishments Parallax, L'Albatros and Chinato (to name a few) has become Cleveland's most prolific restaurateur. Bruell loves new challenges and has tackled French, Italian and Asian cuisine in Cleveland.  It comes as no surprise that Bruell decided to venture into a new industry—beer brewing.
Bruell's new brewery, Collision Bend Brewing Co., opened a little more than a week ago in the Flats, overlooking the Cuyahoga River. The name comes from a very tight and narrow bend along the river where large barges and commercial vessels make their way through, and on occasion, collide with each other. Today, beer lovers can enjoy a brew or two at the 350-seat capacity brew pub as they watch these large vessels dance around the bend.
A brewery is often only as good as its brewmaster, and Collision Bend brought on one of Cleveland's most seasoned brewmasters, Luke Purcell.  Before brewing at Collision Bend, Purcell was the brewmaster at Great Lakes Brewing Company for 21 years. He hopes to have at least eight in house brews on draft at all times as he creates new brews on the 15-barrel system.
Every brewery has a different style or way of creating food and beer that is unique to them. What's rather unique about Collision Bend is their great relationship between the brewery and the kitchen in terms of sharing ingredients. Purcell explained that the kitchen used some of the beer wort from the brewing process to make the simple syrup used on some of the small plate options.
Purcell gladly shared some of his new brew concoctions with me. His most popular beer so far has been the Old River Kolsch, a very approachable beer. Kolsch has gained popularity in recent years due to the rise in session beers. Beer lovers are looking for that craft taste but not the high alcohol by volume (ABV) that usually accompanies a craft beer.  Patrons want a beer they can drink all afternoon, without getting too intoxicated. The Kolsch was light with an excellent finish.  
The Lake Erie Sunset is an excellent happy hour brew to enjoy while watching the sunset over the Cuyahoga. This blood orange wheat ale has a clear orange aroma and is very different than any beer I have had in Cleveland. Purcell explained that he adds oranges to the fermentation process to get that fresh orange taste.
I was very happy to learn that Purcell loves stouts and porters as much as I do and hopes to always have a stout or porter on draft.  The Samsel Stout, named after their neighbors the Samsel Supply Company, is a thick, dark and robust stout with deep flavors of roasted barley.  
My personal favorite was the Sixth City Alt. Named after one of Cleveland's old nicknames, "Sixth City" when Cleveland was the sixth largest city in population, this German-style amber ale had a dark caramel color like a brown ale or doppelbock, but not as sweet.  Rarely have I had an altbier that I have enjoyed, so it was a great treat.
The enormous dining area has a unique industrial nautical style where the old meets the new.  The chic seats and tables are accompanied by an exposed ceiling and vintage nautical sails, which are tasteful yet not flashy like the ones you would see at a Long John Silvers.  The outdoor bar is stunning with a full bar and enough taps to still offer all the same house brews found at the inside bar.  
My favorite dining spot was what I referred to as "where the outside meets the inside."  Resembling a boardwalk, this enclosed dining area is adjacent to the outdoor bar and has windows that open garage-door style to let the rare Cleveland spring breeze in. Hovering over the seating are vintage looking street lamps, which give a turn of the century vibe in a brand new space.
Collision Bend offers a wide variety of brewpub options with the Bruell quality found at any of his restaurants. I was surprised to see tacos, burgers and Welsh rarebit all on the same menu. Also, for only $9 you can take home your favorite in-house beer in a 32 oz. can that they will fill for you upon order at the bar.
Those looking for a classy, new restaurant that celebrates the beauty of Cleveland before they graduate, won't have a better choice than Collision Bend Brewing Co.