CWRU laundry machines switching from eSuds to LaundryView
LaundryView boasts better features and aesthetically pleasing interface
The Residence Hall Association and the Department of Housing and Residence Life has announced that eSuds will no longer be the residence halls' online laundry service.
According to Loretta Sexton, the associate director of Residence Life and Services, Case Western Reserve University renewed its contract with ASI Campus Laundry Solutions, which included the switch from eSuds to LaundryView. The updated contract also included new machines for all the residential halls on campus.
LaundryView is now up and running for every residential hall except the Apartments at 1576. The new system includes a 3-D set-up of each laundry room when viewed on a computer, with the machines in use colored in a gradient of red to indicate how close the cycle is to completion. It also includes almost all of the Greek houses, unlike eSuds.
When viewing the website on a cell phone, users can click on the machine or machines that they'd like to use and input their cell phone number to receive a text message when the cycle has completed. They can also set up a LaundryView account on their computers to include their emails and phone numbers, and set up notifications for when the machines are available. eSuds did not have text message capability, and according to Acadia Fairchild, the executive vice president of residential relations, many students complained that eSuds' email notification system typically did not work.
Vice President for Campus Services Richard Jamieson says that the mobile platform for LaundryView has more capabilities, and students can keep track of the machines as well as report broken machines using the mobile website. QR codes will be on each machine to report any problems.
RHA also plans on installing whiteboard walls in laundry rooms, as opposed to the old system of sticking whiteboards onto each individual machine, according to Victoria Robinson, executive president of RHA. This way, people can put their contact information under a machine number in order to improve laundry room etiquette. Additionally, RHA will be putting up signs about how to use the washers and dryers in each laundry room.
About the Contributor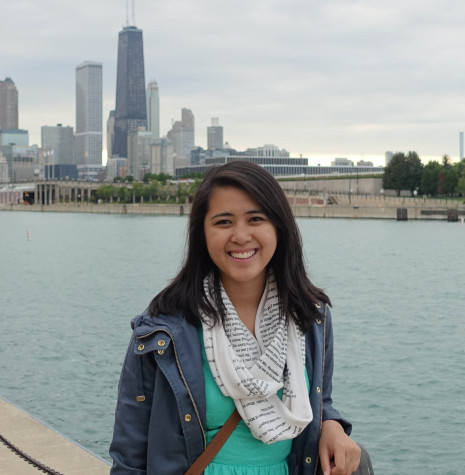 Jeniece Montellano, Social Media Editor
Jeniece Montellano is the social media editor for The Observer and occasionally covers stories for the news and arts and entertainment sections. She has...