Law professor discusses homophobic bakeries
Like candles, the question of whether a baker can deny a gay couple a wedding cake because of their religious beliefs has been burning in legal circles.
School of Law Associate Dean for Academic Affairs Jessie Hill presented the issues surrounding the Supreme Court case, Masterpiece Cakeshop, Ltd. v. Colorado Civil Rights Commission in the Sears Library Building last Friday.
The community hour discussions are chosen by Dr. Terri Mester, the pre-law adviser. Students, faculty and staff packed the room during university common hour to listen and discuss the Supreme Court's upcoming ruling involving LGBT rights.
Most of the students stood on the side of the Colorado Civil Rights Commission; notably fewer students expressed support for Masterpiece Cakeshop.
Professor Hill explained that the case involves the freedom of expression, freedom of religion and public accommodations law.
"The bigger claim is around the freedom of speech," said Professor Hill. "I think it is an opportunity where the court could go in a different direction and expand free exercise rights, religious rights, religious liberty… if it wanted to, it could reinterpret its past precedents to find that there's a right to discriminate on religious ground."
Charlie Craig and David Mullins filed discrimination charges against Masterpiece Cakeshop under the Colorado Anti-Discrimination Act (CADA) because its owner, Jack Phillips, refused to design a cake for their upcoming wedding. Upon his refusal, the couple found another cakeshop.
The audience watched a video of Masterpiece Cakeshop in action as Phillips decorated a cake with classical music playing in the background. He considers his cakes to be a form of expression, one that should be protected against compelled speech.
"It's not just a cake…It's a Masterpiece!" reads the text above the photo of Phillips designing a cake.
Phillips argues that Colorado's law forces him to create wedding cakes that express a message he does not wish to express, support for same-sex marriage. If the court rules in his favor, it would write a previously unseen exception into public accommodations law that could provide religious grounds for discrimination.
However, Professor Hill noted that the Court previously rejected these arguments.
"In the early days like in the [1960s] when the modern form of the public accommodations law was passed in the Civil Rights Act of 1964, there were immediately claims by people saying on religious grounds that they could not serve Blacks," said Hill. "The Supreme [Court] definitively rejected that argument and basically said, you still have to comply with public accommodations law if you're going to enter into commerce."
A ruling in favor of the state of Colorado would mean another legal victory for LGBT activists who saw victory in Obergefell v Hodges in 2015. Being called legal "jiggery pokery" by the late Justice Antonin Scalia, Obergefell v. Hodges struck down restrictions put on gay marriage by any state government, requiring them to provide equal protection under the law. Justice Anthony Kennedy cast the deciding fifth vote, and legal scholars expect him to be the deciding vote in this case.
Though Scalia has been replaced by Justice Neil Gorsuch, the Roberts Court has still retained its knack for issuing narrow rulings, so that may end up being the case in Masterpiece Cakeshop.
"[They may issue a] ruling that might be very fact specific because this baker is a particularly artistic baker who really puts himself into his work," Hill said. "Just because it's a wedding, and not some other kind of cake, and all of that, you could see them sort of limiting the scope of the decision."
Hill said that there is a lot of uncertainty surrounding the idea that conduct could be legally considered speech under the first amendment.
"It's conduct, but it's also speech," said Hill. "It's hard not to see it as symbolic expression."
Leave a Comment
About the Writer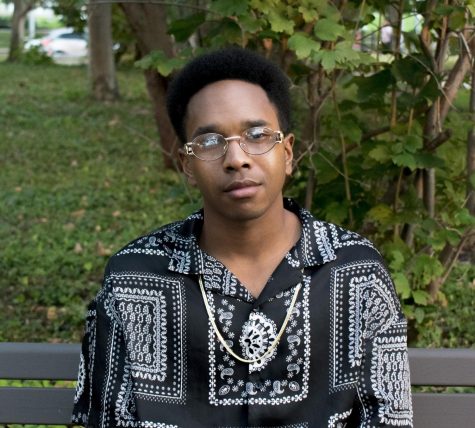 Kevin Smith, Executive Editor
KJ is a fourth-year Pre-Law student and sociology major who also minors in psychology and English. He is a Cleveland native, a member of the Emerging Scholars...