Law School to decide whether Munch bites the dust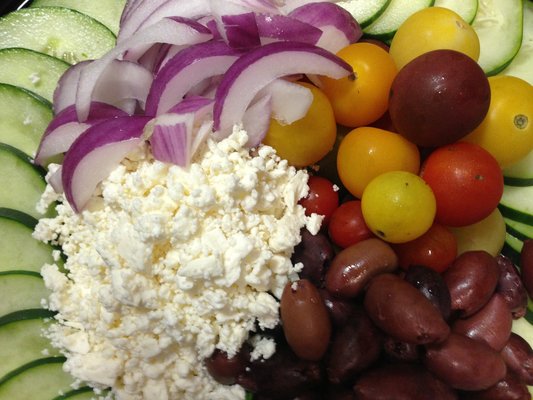 In the School of Law's resident restaurant Munch, owner Scott Hersch explained to a regular customer that they would be closing for the next few weeks because his family was going on vacation. In the background, Paul Simon sang through Hersch's iPod:
"Home, where my thought's escaping / Home, where my music's playing…"
Soon, customers visiting this small corner of the School of Law may be greeted with a different soundtrack. By June 11 at 3 p.m., the law school will be receiving bids from up to 10 businesses hoping to take over the cafe space and some of the school's catering needs.
Munch has occupied the space for 15 years, but according to university policy such spaces are supposed to be competitively bid through a Request for Proposals (RFP) every five years. An RFP is a document, in this case 20 pages long, sent out to a set list of businesses; in response, interested businesses turn in bids within the following 30 days.
"Obviously in our situation [an RFP] hasn't been done in quite some time, so we felt it was time to do that to allow for competitive bids, which is the university's policy," said Matthew Rish, Assistant Dean of Finance and Administration at the School of Law. "I know that other areas on campus have followed that, so we need to get in line with what other parts of campus are doing."
Businesses invited to submit bids include Munch, Bon Appetit Management Company, Normandy Catering, A Taste of Excellence Catering and Marigold Catering.
"Everybody bidding wants the catering," said Hersch. "[The restaurant] is the penalty."
Initially, Marigold Catering owner Joan Rosenthall decided that she would not bid, as she didn't want to take the space from Hersch. Later, Hersch approached her to propose a partnership; in her bid Hersch would continue to run the restaurant in his current location, and Marigold would get the catering contract. Rosenthall agreed.
After all interested parties have submitted their bids, a selection committee made of staff and administrators from the School of Law will review the bids, including sampling food and possibly auditing businesses' finances as they apply for this job. They will then choose one bid and negotiate a contract with that company. There will likely then be a period of six months during which the company may still decline the job.
"It was quiet, you could hear a pin drop, because people studied in here," Hersch described the Law School before Munch opened. "I remember, my phone would ring, and people would say, 'Will you turn your phone off? We're studying.'"
Prior to opening Munch, Hersch had worked in on-campus diner Lick's before it was replaced by Trentina. He then ran Schtick's, a restaurant in Hillel. Gerald Korngold, dean of the School of Law from 1997 to 2006, brought Hersch in to begin Munch in 1999.
"I think the transition of having food and gathering people is almost like an organizing type of activity," Hersch said of how the law school's atmosphere has changed since he opened Munch. "It became really loud and boisterous in here, and people were eating and talking to each other. I think the whole mood of the law school changed. I'm not crediting myself—I'm crediting Dean Korngold, actually, because he was the one that thought food would be a good thing to have in here."
Apart from the planned vacations that his family takes about every three years, Hersch has been in to open Munch every morning of its 15 years in the School of Law. He met his wife and now co-owner of Munch, Jamie Hersch, through the restaurant; she worked for a food distributor. They now have two children, nine and 10 years old, who often come to spend time with their parents at Munch.
"Everything at Munch is really tasty, but the chicken salad wrap is the best ever," said Michelle Wilson, program manager for the Executive MBA program. "The owner is always friendly and a pleasure to chat with."
Before the RFP was announced, Hersch had been looking into opening an additional Munch location in Cleveland.
"Now things are accelerated, and I was hoping to be able to take the time to make the right choice, not be forced into moving into another place without a lot of investigation, picking the right location, getting the right financing, things like that," said Hersch.
Leave a Comment
About the Contributor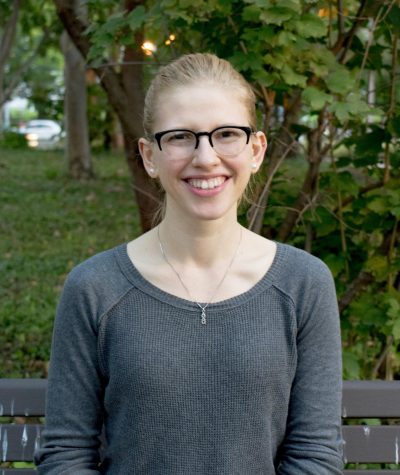 Aquene Kimmel, Director of Web and Multimedia
Aquene Kimmel, Director of Web and Multimedia, is a fourth-year English and French major. She is also Editor-in-Chief of The Athenian and a member of Pi...