Lawsuit against CWRU challenges Title IX investigation, alleges gender bias
Members of Case Western Reserve University's administration faced four charges in a lawsuit by a former student, referred to as John Doe, and prominent Title IX attorney, Andrew Miltenberg.
Judge Donald Nugent of the U.S. District Court, Northern District of Ohio, dismissed three of the claims filed against these individuals, allowing only the count of negligence against them to proceed in regards to the duties of Title IX.
In response to a request, the university stated it does "not comment on pending litigation."
A spokesperson for the university stated, "The university continually monitors its policies and procedures regarding Title IX, but has not needed to adjust or update them since the significant overhaul that took place during 2013 and 2014, which involved extensive campus feedback. The university does provide ongoing training to staff and hearing panelists regarding the policies."
The spokesperson also stated that since 2015, the university has added "two and a half positions" to the office.
A ruling on the charges has yet to be issued.
History Professor KC Johnson at Brooklyn College posted court documents online in early September that detailed a motion to dismiss. The Observer learned of the pending case through that post.
Details of the case
The case named President Barbara Snyder, Vice President for Student Affairs Lou Stark, Associate Vice President and Dean of Students Dean Patterson Jr., the former Associate Dean of Students and Deputy Title IX Coordinator Shannon Milliken and Director of Student Conduct & Community Standards George O'Connell as individual defendants.
Lauren Tompkins, former Title IX investigator, filed a separate motion to dismiss all claims against her, which was granted in full.
In one claim, John Doe strove to provide evidence that casts reasonable doubt on the outcome of the disciplinary proceeding and to allege gender bias was the cause of this alleged flawed outcome.
In this claim, Judge Nugent raised concerns about Milliken as Deputy Title IX Coordinator, citing the amount of offenses doubling to 19 during her tenure, but falling to only six after her departure for Cleveland State University in August 2015.
Nugent also pointed to Milliken's doctoral dissertation at DePaul University as a possible indication of her gender bias. The project focuses on the negatives that face young women who have casual sex while in college.
The timeline of events according to the documents
The lawsuit stems from the university's actions against John Doe for violating CWRU's sexual assault policy on the night of Sept. 13 and early morning hours of Sept. 14, 2014. He was suspended for committing forcible sexual assault against another unnamed student, Jane Doe.
Following the incident, on Nov. 25, 2014, Jane Doe spoke to CWRU's Title IX investigator Shannon Milliken to "sort out her feelings" for John Doe and what happened that night. During the meeting, Milliken allegedly asked Jane Doe what she wanted to see happen with the investigation. The meeting resulted in a no contact directive filed against John Doe, issued on Dec. 10, 2014.
The suit alleges that on Dec. 11, 2014, John Doe received an email to schedule a meeting with Trina Jones, a meeting that actually turned out to be with Shannon Milliken. The email he received did not inform him of the purpose of the meeting, so he was shocked upon arrival. He was not made aware of the accommodations available to him as a student accused of sexual misconduct, outlined in CWRU's policy. Milliken did not offer accommodations after learning of his speaking disabilities, caused by a depression-based aphasia and an impairment in the speaking portion of the brain. He did not know that he could bring an advisor, nor did he know the purpose of the meeting.
During the meeting, John Doe confessed that he "became tempted to do things that were not moral" that night. John Doe subsequently alleged that the statement was a reflection of his religious nature and should not have been taken as an admission of any wrongdoing. He further alleges that Milliken used his words as a confession of guilt.
After winter break, Milliken met with John Doe again on Jan. 21, 2015 to confirm statements made during their meeting in December. The lawsuit alleges that he "denied the allegations during the meeting and requested a hearing."
Between Feb. 9 and Feb. 24, 2015, Milliken and Tompkins interviewed 14 witnesses and once again interviewed Jane Doe to provide academic accommodations.
On Feb. 25, 2015, George O'Connell, CWRU's Director of Student Conduct & Community Standards, held an administrative hearing between John Doe and Milliken. A couple of days later, on Feb. 27, John Doe received a letter from O'Connell notifying him of his punishment: Two years suspension, a no contact order with Jane Doe and a permanent ban from CWRU housing. Upon review, the Appellate Board extended John Doe's suspension from two years to three years.
About the Contributor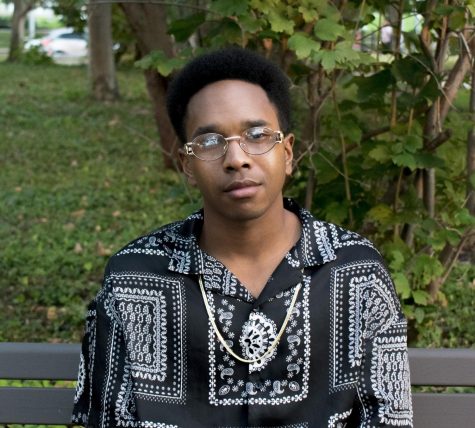 Kevin Smith, Executive Editor
KJ is a fourth-year Pre-Law student and sociology major who also minors in psychology and English. He is a Cleveland native, a member of the Emerging Scholars...