A debate on LeBron James' place amongst the greatest of all time
Welcome to Point/Counterpoint, the back and forth sports bar style debate column. This week we brought a full team on board to debate LeBron James's place in NBA history in light of ESPN's recently released All-Time NBA rankings. The ESPN rankings placed James third best player all time behind Michael Jordan and Kareem Abdul-Jabbar and ahead of other greats, creating a debate between James fans and James detractors. This transcript has been lightly edited.
JP. O'Hagan (Sports Editor): James is fawned over and has been for a long time. ESPN loves him, but he is being overrated as third best of all time.
Noah Crowley (Staff Reporter): James has put together two of the league's greatest teams in history and is an expert at making players who would otherwise struggle to make any sort of positive impact, such as Matthew Dellavedova.
Billy Heyen (Staff Reporter): I think James is a great basketball player, but I can't put him ahead of all-world players with more rings. Tim Duncan is the most underrated player of all time and should also be ahead of him. That isn't including Bill Russell, Magic Johnson, Larry Bird, Kareem Abdul-Jabbar. All players who have arguments to be ahead of him. Yes, James is top 10 all time, but third is too high.
Viejay Raj (Staff Reporter): While James may not have the championship hardware of other top players, ESPN's rank is individual based. James ranks second behind Michael Jordan in Player Efficiency Rating. In addition to his stat sheet stuffing, James is arguably the best individual defender of his era, guarding the opposing team's best perimeter talent while carrying the offensive load.
Heyen: A lot of their list doesn't make sense. Talent alone does not make one an all-time great. Kobe Bryant, in his prime, was a better defender than James has ever been. I just can't see how James is ahead of Bryant, let alone all the great players.
Raj: I agree that Bryant should have been ranked higher than number 12, but it should not take away from James' greatness. Bryant was a great defender individually, but James' ability to defend players at all five positions is what makes James one of the greatest. From shutting down a MVP point guard Derrick Rose in the clutch while to slowing down a 6-foot-9 Kevin Durant in the NBA finals, James has displayed his versatility as a defender. James' individual impact to organizations is top three all time.
Heyen: James is one of the most athletically gifted and smartest basketball players anyone has ever seen. Supporting cast or not, he hasn't won enough to be number three. Duncan has won five titles, and has been arguably the best player on all of those title teams. James, as of yet, isn't even the most accomplished of his own era.
Raj: Duncan consistently had a high level coach and high level talent surrounding him. The championship argument is exaggerated and completely disregards players of high talent who unfortunately could not achieve championships. Maybe we should throw Robert Horry and Derek Fisher into the top 10. Duncan has had a great career, but hasn't been the first option on his team for the past 10 years.
Heyen: Duncan, until last year, has always been the first option since he came into the league and he also is one of the top few big defenders every year. If we are arguing talent, then maybe James beats him, but just because Duncan's talent isn't flashy, does not mean he isn't talented. The Big Fundamental has five rings for a reason, and it's not just Pop and the guys around him. He never had a second fiddle as good as Dwyane Wade, that's for sure.
Raj: You can disagree with me, but you can't disagree with the advanced stats. Duncan has led the Spurs in usage percentage only once since the 2007-08 season. These stats show that the offense was primarily ran through Tony Parker for the majority of the last decade. Also, having a really good second fiddle isn't the equivalent of having a strong overall team like Duncan had. And even while Wade was a great second option, his knee injuries and Chris Bosh's lack of aggressiveness caused James to have to shoulder much of the load. Put Duncan on James' teams for his career and he wouldn't have more than one ring.
O'Hagan: Usage percentage is not really a great stat to compare players on their greatness. It is a metric that estimates the percentage of his team's possessions a player "uses" while he is in the game. James is often lauded for his playmaking ability but with his high usage percentage that means he has the ball most of the game, especially in the playoffs. This means James' teams are living and dying with James and they are overwhelmingly dying. Not to hark on the championships but that isn't the mark of the top players of all time.
Crowley: Bill Russell, who has the most championships of all time, played in a league far less competitive from our modern one. James is playing in arguably the first or second most competitive era of basketball. And now, for two finals in a row, the NBA Finals MVP was awarded to the player that stopped him best. When a player is more important to guard than any other form of play—that is nothing short of insane.
O'Hagan: I like your point, but teams used to put multiple on Jordan and he would still make it to the hoop. The same can be said for Magic Johnson, Larry Bird and Abdul-Jabbar, even Bryant. James took a long time to get away from the "choke" label because when the best defenders would step to him he would shrink away from the challenge.
Heyen: Tony Parker led in usage because he was the point guard. When Parker was out they would still win games. Duncan was the most important player on their team for well over a decade and for five title wins when you combine his defense and offense.
Crowley: If you're going to talk about usage percentage, then let's take note that Bryant, Russell Westbrook and Jordan have all had multiple seasons with higher usage percentages than Lebron's highest season in the metric. Compared to Bryant, James averages two more assists per game in the playoffs over his career, and James has been to the playoffs with far less talented teams than Bryant has and also bests Jordan's assists per game in the playoffs. James, with less talent on his teams, can both carry his team solo and make plays for his teammates.
O'Hagan: To your last point, I respect that James should be higher than Bryant, but as far of lack of talent around them, the teams that James has led to the finals are largely more talented than Jordan's Bulls of the 90s. Sure Jordan had Scottie Pippen,but especially in the first three championships look at the rest of the starting lineup; Horace Grant, John Paxson and Bill Cartwright. Cartwright. Have you seen that guy shoot? He is no Kevin Love or Bosh in the middle. James has the 2006-2007 team he led to the finals as a high mark for his leading of a subpar team. But in the current era of the league of teams loaded with stars and the rest of the teams lacking behind, it is really the same accomplishment that James can lead a team out of the East five seasons in a row rather than Jordan or Johnson or Bird who lead their teams to the finals on a regular basis in a league full of Hall of Fame players spread throughout the country on different teams? I guess that is a question that will never be answered; it's up to each fan to decide.
Leave a Comment
About the Writer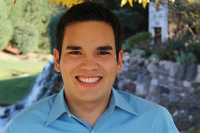 JP. O'Hagan, Sports Editor
JP. O'Hagan is powering through his third year as Biomedical Engineering major and Spanish minor, while serving The Observer as Sports Editor. JP is...