Listen to music across campus
Friday, Dec. 1
What: Glow (until Dec. 31 with varied times)
Where: Cleveland Botanical Gardens
Time: 10 a.m.-9 p.m.
Notes: Regular admission; creatively decorated trees, whimsical gingerbread houses, live music, a new model train display and more.
What: Pop Vocal Studio
Where: Harkness Chapel
Time: 7-9 p.m.
Notes: Free admission; Case Western Reserve University pop voice students will be performing rehearsed solos and group numbers.
What: Almost, Maine (also Dec. 2)
Where: Eldred Theater Black Box
Time: 7:30 p.m.
Notes: Suggested $5 donation; Players' Theatre Group's fourth show of the semester.
What: MaDaCol Fall 2017 Concert (also Dec. 2 at 7 & 8:30 p.m.)
Where: Mather Dance Center
Time: 8 p.m.
Notes: $7 tickets; Mather Dance Collective's annual fall concert featuring new dance works.
What: Peanut Butter and Jams
Where: Denison Rehearsal Hall
Time: 9 p.m.-12 a.m.
Notes: Free admission; MUSIC's annual jam session. All skill levels, instruments and genres welcome.
Saturday, Dec. 2
What: Holiday Market
Where: Shaker Square
Time: 9 a.m.-1 p.m.
Notes: Free admission; North Union Farmers Market pop-up with local artists, farmers and vendors.
What: MLH Local Hack Day
Where: CWRU Sears think[box]
Time: 10 a.m.-2 p.m.
Notes: Free food and workshops; bring your laptop.
What: 24th Annual Holiday CircleFest (also Dec. 3 from 1-7 p.m.)
Where: Various places in University Circle
Time: noon-5 p.m.
Notes: Free admission; shop at the Holiday Market, ride in a horse-drawn carriage, ice skate with Santa and much more. For a full program, check out their website.
What: Music of the Stage and Screen
Where: Tinkham Veale University Center Ballroom
Time: 7:30-9 p.m.
Notes: $8 tickets; Symphonic Winds and Jazz Ensembles I&II perform together in this annual tradition.
Sunday, Dec. 3
What: Winter Lights Lantern Festival
Where: Cleveland Museum of Art
Time: 1-6 p.m.
Notes: Free admission; the centuries-old, cross-cultural tradition of ceremonial lighting displays followed by a procession with illuminated dancers, giant puppets and more.
What: Carol Sing
Where: Church of the Covenant
Time: 4-6 p.m.
Notes: Free admission; holiday performances by CWRU music ensembles and traditional carols for everyone.
What: A Viennese Legacy
Where: Cleveland Institute of Music – Mixon Hall
Time: 7-9 p.m.
Notes: Free admission but tickets required; winter chamber music festival recital.
About the Writer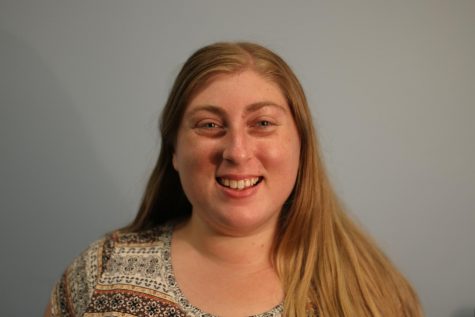 Sarah Parr, Director of Business Operations
Sarah Parr is a fourth-year at Case Western Reserve University and has been involved with The Observer since day one: she was the social media editor for...