Looking forward: Shows and movies coming this fall
With classes, extracurriculars and everything else on the typical Case Western Reserve University student's plate, it can be hard to keep up with the goings-on in the entertainment world. To make your life a little easier, The Observer has put together a helpful list of the biggest events in television and movies that you can look forward to this fall.
"Maze Runner: The Scorch Trials" (September 18): The first movie in this series, "The Maze Runner," has set up a nice departure from the typical teen dystopian fare. With fast pacing and no love triangle (so far), this sequel promises to up the action factor and keep the audience on its toes.
"The Bastard Executioner" (September 15): Kurt Sutter makes his return to TV after ending "Sons of Anarchy" earlier this year. And the best part? He's bringing Ed Sheeran with him.
"Scream Queens" (September 22): Ryan Murphy's new campy horror show will be the talk of Greek Row.
"Heroes Reborn" (September 24): Cross your fingers that this new spin-off will right the wrongs of the original series.
"Crazy Ex-Girlfriend" (October 12): Despite the title, The CW's new musical extravaganza promises to be great fun and should pair well with the excellent "Jane the Virgin," which comes back for season two a week later.
"Crimson Peak" (October 16): The haunted house genre has been done hundreds of times before, but Guillermo del Toro's creepy visuals and an all-star cast featuring Jessica Chastain and Tom Hiddleston promise to spice things up.
"Supergirl" (October 26): It's about time that this superhero got her time to shine, and with "Arrow" and "The Flash's" Greg Berlanti at the helm, it looks like Kara is in good hands.
"Trumbo" (November 6): Bryan Cranston stars as a screenwriter blacklisted as a suspected communist in what is sure to be one of his most talked about roles since "Breaking Bad."
"The Hunger Games: Mockingjay—Part 2" (November 20): The last movie in the series promises to be the biggest of the year; it's a can't miss.
"The Good Dinosaur" (November 25): Pixar looks to make us cry again with their new story of a dinosaur and a human's unlikely friendship.
"Sisters" (December 18): Tina Fey and Amy Poehler, together again. Need we say more?
"The Hateful Eight" (December 25): Quentin Tarantino's newest adventure, starring Kurt Russell, Samuel L. Jackson and more is sure to be the gory bloodbath we all want to see.
Leave a Comment
About the Writer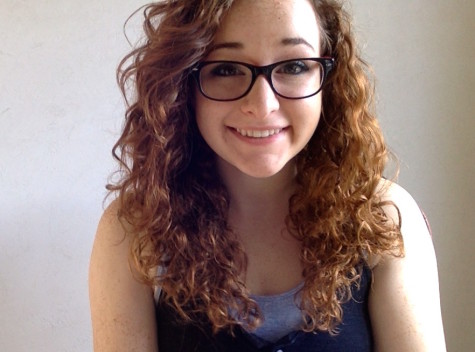 Julia Bianco, Director of Web and Multimedia
Julia Bianco is a senior cognitive science and political science student currently working as The Obsever's Director of Web and Multimedia. She has...