Lunar New Year celebrates cultural diversity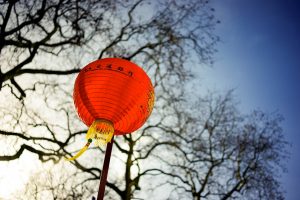 After winter break, students are now back on campus ready for a new semester. However, at Case Western Reserve University, the new year celebration has not ended yet. To celebrate its multicultural student body, the CWRU campus will host its annual Lunar New Year Fireworks and Festivities.
     The Lunar New Year Celebration is a collaboration between the Center for International Affairs, Office of Multicultural Affairs, First Year Experience and the Office of Provost. ISS, along with the International Club and the Chinese Student and Scholar Association that takes place on Jan. 27 next semester. Lunar New Year is the most important festival in several Asian countries, including China, Vietnam, Japan, Singapore and Korea. It celebrates the ending of the old and the beginning of the new year. 2017 is the year of the rooster, which is the 10th of the 12 animals in the Chinese zodiac. The celebration is also a part of a series of cultural events which includes the Asian Mid-Autumn Festival, Lunar New Year and Holi.
     Last year for the celebration, fireworks were hosted at Freiberger Field with snacks from KoKo bakery and many other giveaways provided at Tinkham Veale University Center. This year, due to the construction on Freiberger Field, the fireworks will be displayed at Wade Oval and snacks and other giveaways will be given out on the quad. There will be red packets, chicken dolls and traditional food from many countries, such as dumplings and pineapple tarts.
     On Jan. 27, from 8-9 p.m., in Tinkham Veale University Center, enjoy popular Asian snacks, green tea, hot chocolate, food, Rooster giveaways and red envelopes filled with prizes and good fortunes. Also, fireworks, the most exciting part of the celebration, will be set off in Freiberger Field at 8:45pm. There will also be a traditional Chinese dragon dance and other traditional performances by professional groups. Students are encouraged to wear red clothes, answer riddles and make Chinese paper cuts. For students who are interested in joining the traditional celebration, come to Tinkham Veale University Center early with your Case ID card and get a free Webkinz Rooster to celebrate the year of the rooster if you are one of the first 300 people.
"This is an important event to not only educate the CWRU community on the importance of Lunar New Year and to also be an outlet for our international students to celebrate the festival here on campus," said Cami Ross, the coordinator for programming at the Center for International Affairs.
     On Jan. 28, the Chinese Culture Club (CCC) will hold another event to celebrate the Chinese New Year. Students will have a chance to learn how to write Chinese characters, play Chinese Chess and taste traditional Chinese food. "We want to promote Chinese culture and also hold an event where people can get together and celebrate New Year," said CCC President Victoria Deng.