Madeon illuminates House of Blues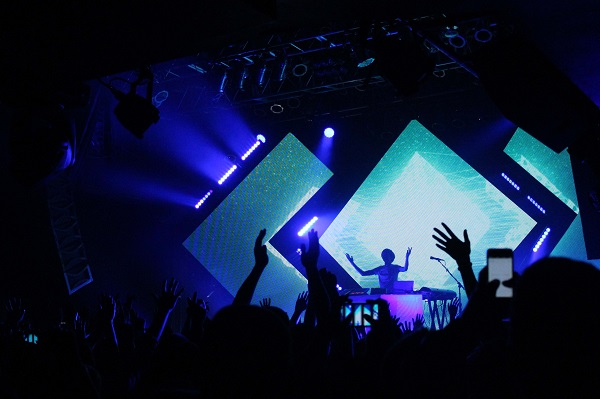 Madeon is half about the music, and half about the experience.
On his latest "Adventure" tour, Madeon stopped by Cleveland on Wednesday, April 29. The House of Blues boomed and shook with music throughout the nearly two-hour set.
The massive diamond-shaped light fixture onstage zapped with images of cubist blocks, landscapes that looked straight out of "Minecraft," and deep reds and greens. Meanwhile, Madeon, aka Hugo Pierre Leclercq, flicked and tapped away at his array of soundboards only a few feet away from the audience.
Though Leclercq was a quiet guy, his performance was completely in your face. Other than a short acoustic song at the end of his show, Leclercq only uttered a "thank you" to the crowd two different times.
He wasn't boisterous, but he also wasn't shy. While performing his music, the French 20-year-old artist flung his arms in the air, bobbing along to tunes like "Pop Culture" and "Imperium." And when he threw together collaborations with Bastille and Passion Pit hits, the crowd hyped up as much as he did onstage.
Opening for Madeon was The M Machine, a duo with a little less energy but a lot more voice. Onscreen behind them hovered an ever-present giant "M," which detracted from otherwise cool features, like astronauts and flames. Several times throughout the show, the two men thanked the audience, repeatedly announcing that this was one of their favorite stops on the tour so far.
Overall, the entire show was a mix of spectacular visuals and lively electronic music, but I'm not sure if it would have been as entertaining without lights. Was the concert really about the music, or was it about the flashiness?
Either way, it was just as fun.
Concert: Madeon, The M Machine
Venue: The House of Blues
Date: April 29, 2015
Rating: 3/5
All photos by Angeline Xiong/The Observer.
[portfolio_slideshow id=15948]
About the Contributor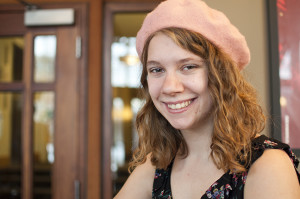 Anne Nickoloff, Director of Print
Anne Nickoloff, the Director of Print for The Observer, is a senior at Case Western. She hopes to one day be a music journalist, and has spent much of...