Maltz Center looks to serve CWRU community
Two Greek Week events this year were hosted at Cleveland's newest performing arts center. The Milton and Tamar Maltz Performing Arts Center at The Temple-Tifereth Israel was chosen by the Greek Week committee because it's part of Case Western Reserve University. However the initial estimate was more cost-intensive than the committee was anticipating.
"We chose the Maltz Performing Arts Center because we were told there was no usage fee, that we would only pay for services, but then the sheet said $5,000," said Monica Blanco, the Greek Week committee head. "Because we're a student group and they said they wanted to make it work, we were able to work with them and bring it down to $2,600."
The service costs of the Maltz Performing Arts Center for two days were estimated to be $5,000 initially; at Music City Hall, which is located in Playhouse Square, the service costs were $2,600. Blanco worked with Jason Cohen, the director of facilities and operations for the Maltz Performing Arts Center, to remove a lot of the extra costs and figure out how to pay for the shuttles.
Cohen wanted the shuttles to be available for students to get to the center in a timely and safe fashion, so he agreed to cover the costs himself. When asked how he managed to pay for the shuttles, which ended up totaling to around $1,200, Cohen said he just did. He worked out the budget in a way that would allow him to cover the costs of the service.
"We wanted these events to happen here," said Cohen. "When we send out an estimate, that's exactly what it is. It's an estimate, it's not set in stone. We then have conversations and we ask if they need everything listed. We are highly motivated to have as many students here as often as possible."
Cohen mentioned that the Maltz Performing Arts Center wants to establish a relationship with the Greek Life Office because a large portion of the student body is in Greek Life. He recognizes that CWRU needs to figure out how to bring these shuttle costs down in order for more students to come to more events.
"We want to serve University Circle, we want to serve Cleveland-at-large, we want to serve the greater community as a performing arts venue for the city," said Cohen. "But first and foremost, it will always be the CWRU community."
The Maltz Performing Arts Center was originally the Temple-Tifereth Israel and was founded in 1850. The renovations included extensive audio-visual wiring, allowing video production and live-streaming to be available for every event. There are five remote-controlled video cameras, and routers are placed within the building to provide Case Wireless access. Only two people are needed to operate all the cameras.
"Everybody around here knows the stories of what this place looked like two years ago," Cohen said. "When you stand in the back, near the entrances, and people walk in that were bar mitzvah'd here, or married here, or came to someone's bar mitzvah, and [you hear] the audible gasps of people when they walk in for the first time [after 10 or 15 years] it's just thrilling."
The Violins of Hope event back in September drove the opening of the Maltz Performing Arts Center. Cohen was impressed with the progress that was made in one week; the building went from a construction site to a concert hall in a matter of days.
Cohen is impressed that CWRU and President Barbara R. Snyder made the effort to make this performing arts center a reality.
"Cleveland has a huge cultural presence, and CWRU wants to be a part of that too, as opposed to just having those institutions next to it," said Cohen. "The arts expand the mind just as much in other ways."
About the Contributor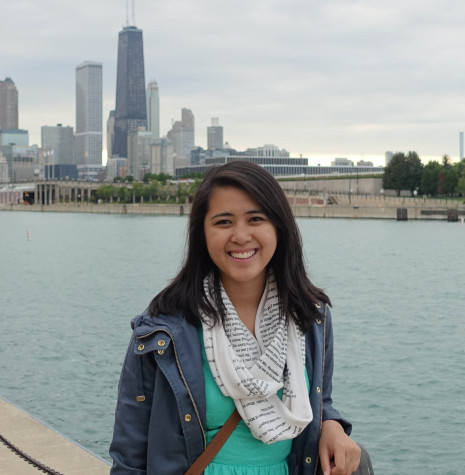 Jeniece Montellano, Social Media Editor
Jeniece Montellano is the social media editor for The Observer and occasionally covers stories for the news and arts and entertainment sections. She has...