March Madness is upon us
NCAA tournament kicks-off month long excitement and heart break
Possibly the most exciting of all events in the world of college sports the NCAA Division I basketball tournament. With thousands of leagues and prizes across the country for the best brackets, sports fans everywhere are carefully weighing each of the 68 teams in the tournament and trying to predict a champion. While the multitude of storylines that this billion dollar event produces can be overwhelming, there are a few storylines which could make or break your bracket.
Kentucky: on the path to an undefeated season
The Kentucky Wildcats are considered by many to be the obvious choice for national champions. The always strong program seems to have risen to new heights this year, as they have a team so deep that the first eight or nine players in their rotation are all considered to be likely first-class starters on other teams. This depth has allowed the Wildcats to continuously rotate their talent on and off the court to avoid injuries and fatigue and has led them to a 31-0 regular season. Many think they will sail through the tournament and finish undefeated, but a single loss ends their season, and it's called March Madness for a reason: Anything can happen.
Wisconsin: National Championship or bust
The Big Ten Conference has long been a basketball powerhouse, and for the second year in a row, the Wisconsin Badgers have emerged at the head of the pack. Led by senior and Sports Illustrated Player of the Year Frank Kaminsky, the Badgers have been extremely close to the championship before, narrowly beating Arizona 64-63 to come out of the west regional and into the Final Four before losing to Kentucky. There is good chance these two teams could meet again, and with it being Kaminsky's final year, expectations and hopes are riding high.
"Big Dance" Trippers: Georgetown, Notre Dame, and Gonzaga
The NCAA tournament is a proving ground for teams, and a lot of pressure and reputations are on the line. However for no team is this more important for Georgetown, Notre Dame and Gonzaga, three teams who have great basketball reputations but have often found ways to "choke" and lose earlier than expected in previous tournaments. These teams are perpetually unable to "make it over the hump." Look for any of them to make a splash and exceed expectations this year, but also beware of their tendency to fall.
About the Contributor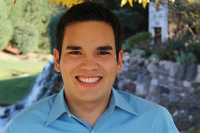 JP. O'Hagan, Sports Editor
JP. O'Hagan is powering through his third year as Biomedical Engineering major and Spanish minor, while serving The Observer as Sports Editor. JP is...