Possible legalization of marijuana worries businesses
Plus, Lake Erie construction to start soon; Dave Chappelle performing June 10; Lakewood considering anti-discrimination laws for LGBT citizens following viral video; and more in this week's Cleveland Catch-Up
We boil down what happened in Cleveland this week.
Possible legalization of marijuana worries businesses
A proposal to amend Ohio's constitution to legalize sale, use and possession of marijuana leaves employers worried. The language used in the proposal states that employers should not have to accommodate marijuana use in the workplace but it remains hazy on the subject of medical marijuana use. For people who are certified to use medical marijuana, employers could treat the use of marijuana similar to prescription medication but that depends on the employer's policies. However, by treating it like prescription medication, there is a lot of confusion on limitations, as some marijuana can cause dizziness and impaired judgement as well as how it would fall under prescription medication. Law professors from both Ohio State University and Case Western Reserve University expect that court rulings will be needed to clear up the confusion.
Lakefront construction may start soon
Cleveland-based Cumberland Development and Dallas-based Trammell Crow Co. are expected to meet a June 15 deadline of leasing 28-acres of city-owned land along Lake Erie. This would kickstart their plan to create a neighborhood in the area, which would include restaurants, apartments, recreational areas and office space. Both construction companies expect to start construction within months so that the spaces will be open in time for the Republican National Convention in 2016.
Dave Chappelle to perform at Playhouse Square on June 10
Dave Chapelle, best known for his sketch comedy show, "Chappelle's Show," is coming to Cleveland. Chapelle was once named "the comic genius" by Esquire and "the best" by a Billboard writer. He returned to stand-up comedy in 2013 and is expected to use extensive improvisation in his show. Ticket sales to Chapelle's show started the morning of June 3, and are available on Playhouse Square's website.
Akron man previously convicted in gunfight is now accused of selling deadly dose of heroin to a woman
James Tyler, 26, of Akron was convicted in a deadly gunfight in 2006 and is now accused of selling heroin to 34-year old mother Laura Schott, eventually leading to her death. Schott was found dead by her 7-year old daughter and 6-year old son in the bathroom. Found with her body were two syringes and a spoon with heroin residue. Tyler was previous charged with, among other things, prison time for marijuana and heroin trafficking, as well as prison time for his role in the gunfight.
Lakewood considers legislation to protect the LGBT community from discrimination
Lakewood is considering a human rights and anti-discrimination legislation that would protect the rights of the lesbian, gay, bisexual and transgender (LGBT) community. The legislation would protect the rights of the LGBT community by making it unlawful to discriminate against sexual orientation, among other things, as well as guaranteeing equal treatment when it comes to employment, housing, financing, real estate brokerage services, education and access to city services and business services. Earlier this year, a video of a gay slur on a receipt in the West End Tavern in Lakewood went viral.
Cleveland restaurateur accused of molesting and raping a child for 10 years
Sean Heineman, owner of several restaurants including Ballantines, Harry Buffalo and more, is accused of molesting a girl when she was 6 and raping her when she was 11, with the abuse lasting until the girl was 16. According to the prosecuting attorney, the girl, who is now 25, had a relationship with Heineman until she moved out of state and she entered a consensual relationship with Heineman as an adult. However, the sexual encounters that happened during that time are not included in this case. Heineman's lawyers counter that there is lack of proof of any sexual encounters happening until she was an adult and that text messages indicate that she had a "nice time" with Heineman. In addition, Heineman's lawyers also state that the woman tried to extort money from Heineman after their relationship ended.
Owner of Grammy nominated company for "Crank That (Soulja Boy)" charged with using company to launder money for drug trafficking organization
Stuart Pflaum, 33, the owner of Element 9 Recordings in Cleveland, was accused of laundering money from a drug trafficking organization that moves marijuana from California to northern Ohio. Pflaum deposited money at Chase Bank locations in northern Ohio and withdrew money from California locations, moving more than $45,000 in one month in 2013, using his company bank account. He also had marijuana mailed to him from California. Pflaum's company was nominated for a Grammy Award for Best Rap Song in 2008 for Soulja Boy's "Crank That (Soulja Boy)." Pflaum's arrest was a part of an investigation that looked at the trafficking organization, in which investigators tracked 150 packages of marijuana and cash.
Former Cuyahoga County Sheriff's Department captain gets jail time for evidence room theft
Michael J. Jackson, 46, pleaded guilty to stealing more than $20,000 cash from the evidence room of the Cuyahoga County Sheriff's Department, where he served as captain for 28 years. He falsified records to show that he returned the cash to their rightful owners but instead pocketed the money himself. Jackson had to pay $20,760 in restitution to the county, serve time in a neighboring county jail, pay for jail costs and will do community service after he serves his jail time.
Leave a Comment
About the Writer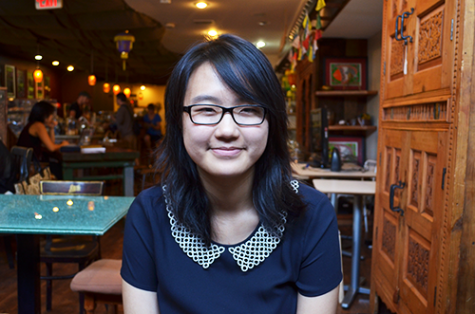 Jessica Yang, Director of Web and Multimedia
Jessica Yang is a second-year Biochemistry and Psychology double major student. In her spare time, she enjoys watching movies, reading books and fan-girling...