Maroon 5 releases most cohesive album yet
It's hard to believe, but it's been three years since Maroon 5 released their last full-length album, "V." While the group steadily released singles and went on an extensive world tour to fill that gap, they're finally back with their sixth studio album, "Red Pill Blues." The album is packed with some amazing collaborations and has some of the group's best work yet.
The deluxe version of the album is 15 songs long, and clocks in at an hour and one minute. This has to be their most cohesive album yet; "Red Pill Blues" features a mix of Maroon 5's generic, mainstream tracks but also a few moody and soulful tracks, which is what makes this album so exciting.
The album opens up with "Best 4 U," where frontman Adam Levine admits he's sort of a mess and the girl he's with deserves much better than him. This song is soulful, and sounds like a groovy throwback track. It's the perfect way to open the album and pull you in.
"Wait," "Lips on You" and "Bet My Heart" are three of the next tracks and are three of my personal favorites on the album. These definitely bring out the more soulful side of the group. "Wait" was the last single released before the album was dropped, just to remind everyone that their album was coming. These tracks are less poppy and mainstream than some of their other work on the album, and are definitely some the band's best work yet.
"Girls Like You," "Closure," "Denim Jacket," "Visions" and "Plastic Rose" are great tracks but seem more like harmless additions to the album, and don't add much substance to an already solid album. "Closure" is the longest song on the album, simply because the track is four minutes of Levine singing about closure, and the other seven minutes are purely instrumental, sounding more like an unplugged jam session by the band.
But what sets the album apart is its collaborations, which strengthen it by roping in artists from different genres—from R&B to hip hop—and infusing it with a more diverse range of sound.
"Help Me Out," which features Julia Michaels, "Who I Am," which features LunchMoney Lewis and "Whiskey," which features A$AP Rocky, all go back to Maroon 5's mainstream sound, but "Whiskey" sounds reminiscent of the older version of the band we all fell in love with, with Rocky adding a bit of a modern flare to the track.
Currently the most popular song off the album, "What Lovers Do" featuring SZA is sitting pretty at No. 12 on the Billboard Hot 100. A groovy pop song, Levine and SZA sing about the uncertainty in their relationship. The song doesn't stray too far from Maroon 5's characteristic beats, which may be why it's sitting on the charts.
The deluxe version ends with "Don't Wanna Know" and "Cold" which feature rap heavyweights, Kendrick Lamar and Future, respectively. These singles have been out for a while, and have been favorites of mine ever since they were released. They're a great way to close out an amazing album.
While "Songs About Jane" will always be my favorite album by the band, "Red Pill Blues" matches up pretty closely.
Maroon 5 has come a long way, and "Red Pill Blues" proves this, combining their current and past sounds with the help of other artists.
Record: "Red Pill Blues"
Artist: Maroon 5
Date: Nov. 3
Rating: 5 out of 5
About the Writer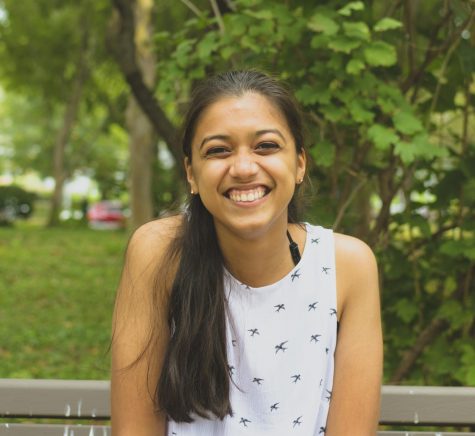 Shivalika Keni, Copy Editor
Shivalika Keni is a second-year double majoring in Economics and Physics on the pre-law track. She's been a copy editor for a year and loves spending her...