Medical students and fraternity brothers: The CWRU intramural flag football finals
There were many atypical sights during the Case Western Reserve University intramural flag football championships on Sept. 28, including former Division I varsity football players competing, players using "technically legal" sticky substances on their gloves and a referee with a flag. However, the games themselves looked similar to ones played in backyards across the country, just with a lot more intensity.   
The first game, the title matchup in the open league, featured two teams completely made up of students from the School of Medicine. One team, Cremaster III, was composed of third and fourth-year students, while the other, aptly named Case Med, played with first and second-year students. In a surprising twist, the younger students came out on top, with Case Med winning by a score of 21-12.
"I think it says a lot for the med school that people [who are] busy all day, still want to come out [and] have some fun, [and] play hard," said first-year medical student Tanner Zaas following the game. "[It was] great, friendly competition; it was fun."
Fourth-year medical student, and captain of Cremaster III, Scott Livingston said, "This is my study break. It's just a way to get away from the stress [of] med school and focus on something completely different."
Zaas mentioned that a few of the players on the team played sports during their undergraduate years and the intramural competition served as a "great outlet" to "blow off steam" after a long day of work. Zaas himself played baseball and ran track and field at Kenyon College.  
One could tell there were plenty of athletes on the field, as the game speed was quick and the players would get mad at even the tiniest of mistakes. One player who literally stood out was fourth-year medical student Steve Bigach, who played college football at the University of Iowa, another oddity for flag football. Bigach only played for Cremaster III in their final game after making a spur of the moment decision to join.
"It was fun to get out, get the legs moving," he said. "I was just happy I didn't tear anything."
In the fraternity league final a rivalry was renewed as Sigma Chi took on Zeta Beta Tau in the most attended and most intense of the three games that night. Members from both teams lined the sideline closest to the Veale Athletic Center throughout the game. At least 60 people attended and the crowd was rowdy throughout the game.
In a surprise turn of events, a referee handled the game, even throwing a yellow penalty flag on the field when a foul was called. Though intramurals are fun, fraternities get very competitive and the referee was there adjudicating the matchup. Naturally, he received a lot of flak from the brothers on the sidelines throughout the contest.
"We don't usually referee. We usually just keep time and score. But for something like this, you got to be a little more hands on… If not, there's an argument every single play," said fourth-year student Andres Perez, the referee for the contest. "It gets chippy, so you just gotta keep an eye out the whole time."
"We don't recruit losers. They're not good at losing," said alumnus Jake Shields, who was the Sigma Chi quarterback and de facto leader. "The guys who weren't playing just wanted their brothers to succeed."
Sticking with the former athlete theme, Shields is a former CWRU baseball pitcher who tied the school record for wins in a career.
"It was just a breath of fresh air being out there with my brothers and just having fun," he said.
The game came down to the very end. Sigma Chi scored on their penultimate possession, bringing the difference to two points. They decided to try to tie the game with a two-point conversion, but failed to score. Zeta Beta Tau scored a touchdown on the final possession to put the game away, with a final score of 47-38.  
"We came out with a chip on our shoulder… we're not settling for second place," said fourth-year Zeta Beta Tau brother Dan Hoskins following the victory.
In the co-rec league, which has a gender requirement, the medical school students also competed in the championship, but with different teams. This time, No MRSA took on D360, as the teams were not separated by class. No MRSA ended up on top with a 20-15 victory.
"It allows for everyone to make friends with people they haven't met before," said Livingston.
Second-year medical student Elisabeth Wynia relished the victory.
"It feels really good to win the last game, instead of coming up short," she said.
The medical students who came to watch their classmates compete mentioned that similar aspects of a person's character that drive them to succeed as a doctor also push them in athletic competition. Though it's tough to imagine, those same students competing for the intramural glory of bragging rights and a free shirt will be doctors treating patients in a few years.
But that's just a typical night at CWRU.
About the Writer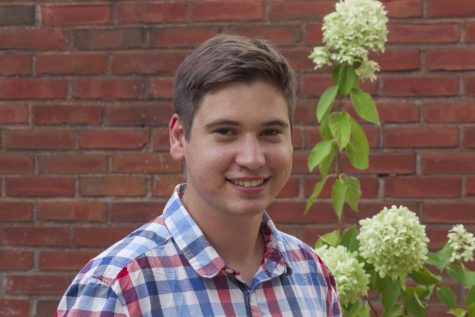 Eddie Kerekes, Executive Editor
Eddie Kerekes is in his fourth year studying chemical engineering while also pursuing a minor in German. He serves as the executive editor. Previous roles...