Oct. 1 was Medicare-for-all National Day of Action
Students, medical professionals gathered
On Thursday, Oct. 1, approximately 30 people gathered in front of Kelvin Smith Library to hear speakers address why they believe single-payer health care is the best option. The crowd was composed of medical students, nursing students, members of National Nurses United, members of Single Payer Action Network, doctors from Metro and other passers-by. The event was organized by Case Western Reserve University's chapter of Students for a National Health Program (SNaHP).
SNaHP chapters across the country rallied together across the nation on Oct. 1, or as they've dubbed the day, #TenOne, the Medicare-for-all National Day of Action. The organization is four years old and has expanded nationally to 43 different medical schools.
SNaHP is composed of medical students that want Medicare for everyone, creating a single-payer healthcare system that would make medical treatment more affordable. The SNaHP chapter at Case Western Reserve School of Medicine (CWRU SOM) has around 130 members.
CWRU SOM's SNaHP's main goal is to educate other medical students, doctors and the greater Cleveland community about why single-payer is the best option for extending health care to all Americans, according to Emily Stott, a member of SNaHP at CWRU.
"We're trying to build awareness and encourage those who support single payer to be more active in advocacy," said Stott.
According to a press release from SNaHP, the leading cause for bankruptcy in America is the inability to pay off medical bills. Many of those who declare bankruptcy had insurance at the onset of their disease, but end up having to shoulder the cost on their own.
The #TenOne event at CWRU included a candlelight vigil held for those who passed away due to preventable illnesses, but did not seek medical care due to the inability to pay for a checkup. CNN reports that nearly 90 percent of Americans have health insurance since President Barack Obama's healthcare law was passed, an improvement from 18 percent of Americans lacking insurance in 2013. An analysis conducted by the Kaiser Family Foundation found that over 40 percent of uninsured Americans were from low-income working families.
"With the current Affordable Care Act ('Obamacare'), insurance premiums are still too high and unaffordable to many Americans," Stott said. "As future physicians … we want to be able to provide care to everyone who needs it, not just those who have the money to afford it."
About the Writer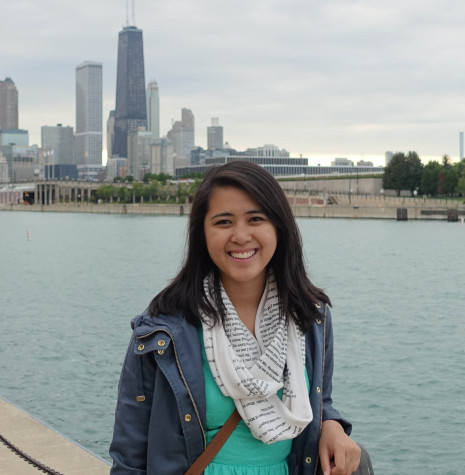 Jeniece Montellano, Social Media Editor
Jeniece Montellano is the social media editor for The Observer and occasionally covers stories for the news and arts and entertainment sections. She has...