Men's and women's track and field finish top five at CMU Invitational
Case Western Reserve University's track and field teams made their mark at the Carnegie Mellon University Invitational in Pittsburgh last weekend, with the mens and women's teams placing fifth and third, respectively. The women's team totaled 76.50 points and the men's team totaled 51.0 points. Duquesne University, an NCAA Division I team, finished in first place for the women while CMU's men's team finished in first.
The Spartans had their fair share of participants end the two-day affair on the podium: among the women, fourth-years Victoria Zhao and Melissa Phung-Rojas both won their events. Zhao championed the pole vault with a 3.25-meter mark, which is tied for fourth on the school's all-time record. Phung-Rojas, a distance runner, crossed the finish line at a time of 10:48.34 in the 3,000-meter run, a school record. Additionally, fourth-year Shelby Cooper also had a top-three finish, placing third in the pole vault, clearing 3.10 meters.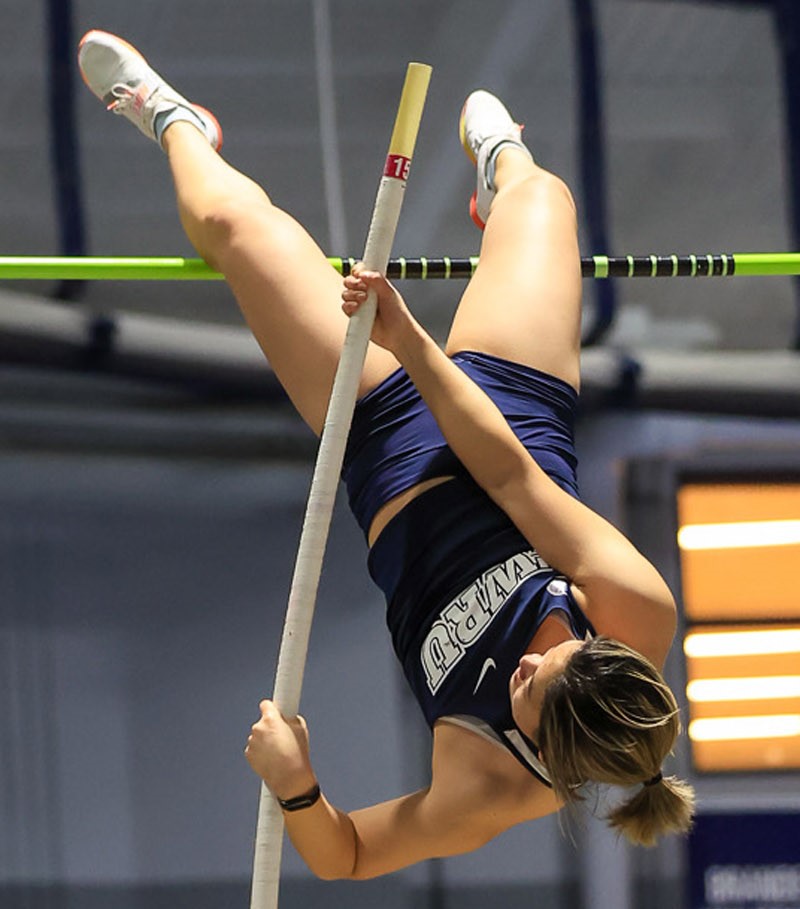 Among the men, two graduate students finished in the top three in their events. Sprinter Juan Perez placed third in the 400-meter dash with a time of 50.613 seconds, earning eight place on the school's all time record. Anthony Hart finished third in the 3,000-meter steeplechase with a time of 9:28.47, placing second on the school's all-time record.
Another important performance came from third-year thrower Adrienne Watchtman, who had top eight finishes in three different events. She finished second in the javelin throw (37.67 meters), third in discus (38.27 meters) and sixth in shot put (11.83 meters). 
The Spartans also had other performers finishing high with throwing events: Second-year Lauren Roskuszka finished fourth in the javelin throw (35.72 meters) and third-year Ailean Duffie finished in seventh place on the hammer throw (42.63 meters).
The women's team put up solid performances in the jump events as well. Third-year hurdler Emily Hopkins finished sixth in the triple jump (10.58 meters) while fourth-year jumper Mia Vargo cleared 1.51 meters on the high jump, earning a sixth place finish. 
With running events, fourth-year Danielle Sarno finished seventh in the 400-meter dash, and first-year sprinter Grace Misiunas put up an eight place finish in the 100-meter hurdles. 
The men's team had a series of high placing performances from their runners. In addition to Hart's third place finish in the 3,000-meter steeplechase with a time of 9:28:47, fourth-year Liam O'Reilly finished seventh in the same event, crossing the finish line at 9:54.10. Also, a group consisting of Perez, first-year Aaron Brula, third-year Yusuf Shaaban and first-year Josh Bates ran the 4×400 meter relay and finished fourth with a time of 3:32.81. 
The men also had high quality performances with jumping events: second-year Andrew Qi finished fourth in the long jump (6.16 meters) and first-year Connor Evans finished eighth (5.92 meters). Moreover, first-year sprinter Bryce Hodge placed fifth in the 110-meter hurdles (15.36 seconds) and fourth-year hurdler Peculiar Nzegbuna placed seventh (15.72 seconds).
Second-year Hans Holst, fourth-year Kenny Suen and fourth-year Pierce Boucher all earned sixth place finishes in their respective events. Holst was sixth in the 800-meter run at 1:55.95, Suen was sixth in the triple jump of 12.71 meters and Boucher was sixth in the 400-meter hurdles with a time of 57.56 seconds. Fourth-year Ben Pinkowski and second-year Joshua Berman were two of the other top eight finishers that led to the men's team finishing in fifth place.
This upcoming weekend, the track and field teams will head 30 minutes west to Oberlin, Ohio to compete in the Oberlin College Spring Opener.