Men's soccer finishes season strong with a win against Carnegie Mellon
Spartan men's soccer marked up another win with their defeat of arch-rival Carnegie Mellon University (CMU) on Nov. 7, as they posted a 1-0 final score in their last game of the 2015 season. With 13 wins and a second place finish in the University Athletic Association (UAA) standings, the Spartans had their best season since 2011.
First-year student Noah Kleedtke scored the game's only goal from the edge of the six-yard box in the second overtime period, with just 2:01 left in the match. The Spartans took 15 total shots, including six on goal, evenly matched with CMU. The Tartans had 14 shots with nine on goal. However, Spartan goalkeeper Calvin Boyle kept the net clean on every try.
The Spartans also honored their seven seniors before the game, with midfielder Dean Balabanov, defender Devon Belew, midfielder Chris Cvecko, forward Logan Glosser, midfielder/defender Slater Jameson, midfielder/defender Alex Masciopinto and forward Matthew Zembas all graduating after this season.
Members of the team were also honored on Nov. 11 by the All-UAA, with Cvecko receiving the Most Valuable Player award for only the second time in the program's history. He was also named to the All-UAA First Team for the third time, making him the third Spartan in history to do so.
Cvecko finished the season with 22 points and 10 goals, ranking him sixth in Spartan history with a career total of 67 points, 26 goals and 15 assists.
Third-year midfielder Jacob Grindel was named to the All-UAA Second Team for the second time, while Zembas and third-year defenders Zach Broujos and Rusheel Shah were all All-UAA Honorable Mentions.
The Spartan's overall season record was 12-4-1, with a 4-3-0 mark in UAA play.
About the Contributor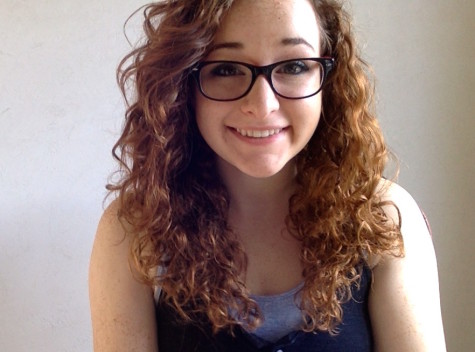 Julia Bianco, Director of Web and Multimedia
Julia Bianco is a senior cognitive science and political science student currently working as The Obsever's Director of Web and Multimedia. She has...