Men's soccer nets all three results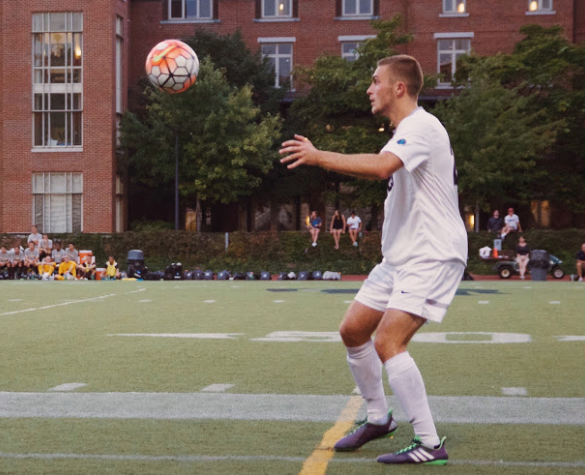 In the past week, the Spartans men's soccer team notched every possible outcome. They tied a contest against Hiram College, 1-1, lost on the road to No. 7 Ohio Northern University (ONU), 1-0, and shut out John Carroll University, 2-0. Once again, they will stay at .500 with a record of 3-3-1.
In their battle against Hiram, Spartans' third-year forward Michael Balog capitalized on a rebound in front of the goal, putting them up 1-0 in the 53rd minute.
However their lead would not last. With six minutes left to go in the game, Hiram midfielder Vaal Ngalla equalized, coming off a deflection in front of the goal.
Regulation ended, two overtimes came and went, but the game never saw another goal, despite the 14 shots from the Spartans.
The team looked to regroup in the following game, taking on the ONU Polar Bears in northwest Ohio.
Ranked seventh in the nation, the Polar Bears came into the game undefeated, with six wins and a tie to their name.
Though the Spartans outshot their opponent 18-16, they would not notch a single goal.
The first half produced the lone goal of the match. ONU fourth-year midfielder Tommy Troy scored off an assist from fellow fourth-year midfielder Nathan Libertowski in the 37th minute.
Ohio Northern would go on to dominate play for the rest of the game, and Case Western Reserve University would return to northeast Ohio still winless for the week. They would take on John Carroll, who came into the game with a record of 3-2-1.
After nearly two weeks without a win, the Spartans managed to regroup against the Blue Streaks, defeating them handily and recording their third shutout of the season.
In the 33rd minute, fourth-year forward Joshua Prosser beat the keeper on a solo effort, putting the Spartans up 1-0.
Neither team would score again in the half, but after the break the Spartans would maintain control of the game.
Coming off an assist from first-year midfielder Marques Manta, second-year midfielder Paul Darmstadter scored in the 74th minute, giving the Spartans room to breathe.
Despite notching fewer overall shots, the Spartans attacked the goal with accuracy. Eight of their 13 shots were on goal. John Carroll only put four of their 14 efforts on target, all of which were saved by third-year goalkeeper Calvin Boyle.
The Spartans will look to make it two in a row when they conclude their five game road trip against Lycoming College Saturday, Sept. 24, at 12:30 p.m. They will return home on Tuesday, Sept. 27, to face Kenyon College.
About the Contributor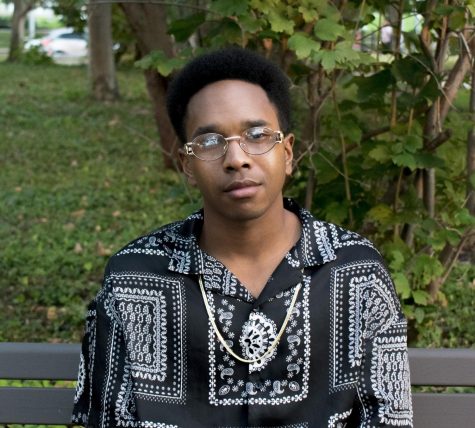 Kevin Smith, Executive Editor
KJ is a fourth-year Pre-Law student and sociology major who also minors in psychology and English. He is a Cleveland native, a member of the Emerging Scholars...