Men's tennis drops against top tier talent
Men's tennis lost both of their matches against NCAA Division I opponents this past weekend, losing 4-3 to Indiana University-Purdue University of Indianapolis (IUPUI) and 5-2 to Butler University while on the road in Indianapolis. The losses bring their overall season record down to 11-5.
Fourth-year students CJ Krimbill and Louis Stuerke won 6-4 against IUPUI's Bradley Leutschwager and Kyle Whittaker, with third-year students James Fojtasek and Phil Gruber also winning 6-1 against Matt Moe and Patrick McAuley.
With the Spartans winning two points in doubles matches, play was stopped in the third point of the last doubles match with first-year students John Benedetto and David Zakhodin losing 5-4 to IUPUI's Jose Calero and David Beasley.
In the singles matches, Krimbill won 6-2, 6-2 over Jac Newis, while third-year student Kevin Dong won 7-5, 6-3 over Whittaker. Four singles losses, though, sealed the Spartans' fate as IUPUI took home four wins to eke out the 4-3 win.
Both the pairs of Krimbill and Steurke and Bendetto and Zakhodin lost their doubles matches against Butler 6-2 and 6-3, respectively. Fojtasek and Gruber were winning their match 4-3 when play was stopped.
Krimbill and Fojtasek won in singles matches against Butler, but Benedetto, Steurke, Dong and third-year student Freddy Daum all dropped their matches.
Overall, IUPUI raised their season record to 6-15 and Butler raised their record to 6-8.
Krimbill's performance was honored by the University Athletic Association (UAA), who gave him the Athlete of the Week for winning both of his first singles matches. This is his third time receiving the honor during the 2015-16 season. In addition, this is Krimbill's eighth career UAA Athlete of the Week honor in addition to his being named the UAA Most Valuable Player last season.
Krimbill leads the team with a 17-4 overall record in singles play and has long led the Spartan men. That 17-4 overall carries over from the fall, and Krimbill has lost a mere two of 15 matches he has played in this spring.
The men's tennis team will be returning home this weekend, competing against UAA rival New York University on April 2 in the Spartan's first outdoor home match of the season. The match against the Violets will be the fifth UAA team the Spartans have faced so far this season, ahead of the UAA tournament in late April. The action kicks off at 6 p.m.
About the Contributor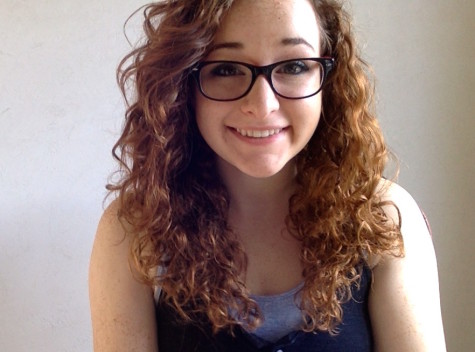 Julia Bianco, Director of Web and Multimedia
Julia Bianco is a senior cognitive science and political science student currently working as The Obsever's Director of Web and Multimedia. She has...