Talk on microaggression echoes the spirit of Diversity 360
In an effort to make Case Western Reserve University a more inclusive and diverse campus, the Division of Student Affairs, the Office of Multicultural Affairs and the Office of Inclusion, Diversity, and Equal Opportunity developed a new program in the fall of 2015 called "Diversity 360." On Sept. 16, a presentation on microaggressions will be hosted to echo the spirit of "Diversity 360."
According to Diversity 360 homepage, Diversity 360 is a continuing effort to maintain "a welcoming campus climate." It is designed to educate students, faculty and staff about the "importance of diversity, and how bias, privilege and microaggressions negatively affect" members of the campus community. Students are introduced to the program within their first week of arriving on campus and engage in a three-hour training session "to learn to promote positive interactions between individuals of different backgrounds".
In view of this, CWRU has invited Dr. Derald Wing Sue, Ph.D., to speak about microaggressions in everyday life. Sue is a well-known scholar in the fields of multicultural counseling and psychotherapy. He also has expertise in psychology of racism and antiracism, cultural diversity, cultural competence, multicultural organizational development and mental health law. He is a published author, and his newest book, "Microaggressions in Everyday Life: Race, Gender and Sexual" ties in with CWRU's Diversity 360 program and all that it hopes to achieve. Diversity 360 is only a little more than a year old but has already made tremendous progress in making CWRU a more inclusive campus, and having Sue as a speaker is expected to solidify the aims of Diversity 360.
A microaggression is a subtle and offensive comment directed at someone. It is unintentional or unconsciously reinforces a stereotype. What Sue hopes to do through his presentation is to talk about the negative impact of microaggressions and how to eliminate microaggressions in everyday life.
"Say What?!: Microaggressions in Everyday Life with Dr. Derald Wing Sue" is happening on Friday, Sept. 16 at 12:30 p.m. at the Tinkham Veale University Center Ballroom, followed by a book signing at 1:30 p.m. It is free and open to students of CWRU and other members of the CWRU community.
About the Writer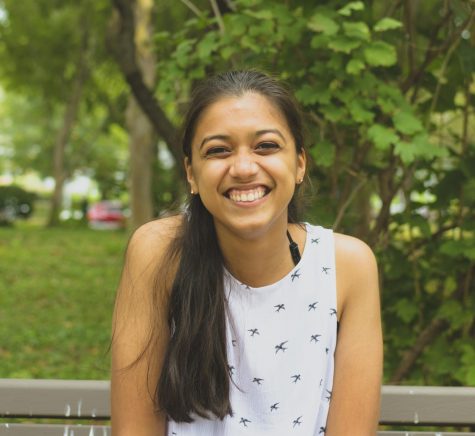 Shivalika Keni, Copy Editor
Shivalika Keni is a second-year double majoring in Economics and Physics on the pre-law track. She's been a copy editor for a year and loves spending her...