MLK celebration inspires "hope and solidarity"
Celebrating the life and accomplishments of Dr. Martin Luther King Jr. has been a tradition at Case Western Reserve University for almost three decades. This year, the celebration—full of guest speakers, performances, discussions and more—revolved around the theme, "Hope in Solidarity."
      The MLK Celebration this year lasted from Jan. 16 to Feb. 3. All programs and events hosted during the celebration were proposed to the Martin Luther King, Jr. Celebration Committee by departments and campus organizations. The committee then worked to allocate funding. Although the time frame for the MLK Celebration is drawing to a close, there are still a few more events taking place on campus today.
      The highlight of the celebration, the MLK Convocation, is on Friday, Feb. 3. The convocation invited author of "Hidden Figures: The American Dream and the Untold Story of the Black Women Mathematicians Who Helped Win the Space Race", Margot Lee Shetterly, as its keynote speaker.
      Angela Lowery, Associate Director of the Center for Civic Engagement & Learning, proposed one program—a Social Justice Teach-In—through CCEL, which already sponsored an advocacy workshop earlier this semester, in honor of Dr. King.
      "This event aligns with the values that Dr. King embodied, since he was a social justice advocate who fought against different forms of oppression," said Lowery. "In terms of the theme of Hope in Solidarity, the Social Justice Teach-In encourages solidarity by bringing together diverse members of the CWRU and Cleveland community to engage in meaningful discussions around social justice and to empower the next generation of social justice advocates."
      The MLK Celebration will have an additional event on Friday, Feb. 24 in the Kelvin Smith Library. Winners of the MLK Reflection Competition will be invited to present their poetry, short stories, art, essays, videos or photography to the community. Members of both CWRU and Cuyahoga Community College were invited to submit works up to Feb. 1. The celebration and reception for the winners will be open to the community.
      Naomi Sigg, Co-Chair for the MLK Jr. Convocation and Celebration Committee, said, "The MLK Jr. Celebration and Convocation is an important CWRU campus tradition and I hope everyone will take the time to attend one or more of the excellent events planned for this year."
About the Contributor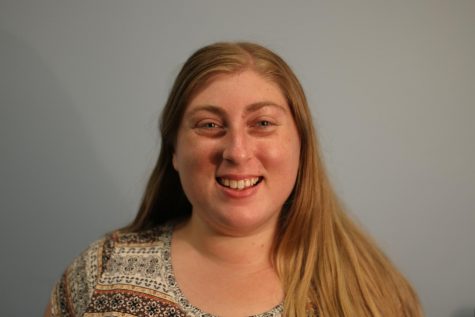 Sarah Parr, Director of Business Operations
Sarah Parr is a fourth-year at Case Western Reserve University and has been involved with The Observer since day one: she was the social media editor for...