Moran: CWRU needs to take student safety seriously
This past Sunday, April 16, what many believed was an immediate danger to the campus, fortunately turned out inconsequential to the campus. What isn't so easily forgotten are the couple hours over which Case Western Reserve University did not inform its campus community of what we now know was nothing more than a homicide investigation.
We did not receive a security alert until 6:00 p.m., well after students had already been finding out about the shooting through social media. I personally found out at 4:27 p.m. through a sorority sister whose friend had connections to the Cleveland Police's crime unit. That's a lot of steps to take to get the information out to those who need it. I was sitting with some friends at the time and I was the one to relay this information to them. Again, this is too many steps.
One of my friends didn't even believe me when I said there had been a murder and the shooter was in Cleveland because she fully believed that CWRU would have sent out a security alert to warn us if there really was a shooter. But they didn't. Regardless of administration's belief that there was no imminent danger to campus, by not sending out a security alert to students in a timely fashion they put us in danger.  
I called the CWRU Police Department to confirm this at 4:44 p.m., and they did inform me that there was an active shooter around campus. (Although we know that the threat of having killed other victims and to continue doing so was empty.) When I asked why a security alert hadn't be sent out, I received no answer.
Another one of my friends is taking classes at Cleveland State University over the summer, and as a result she was getting their security alerts as well as ours. In the time it took our university to react to this shooting, CSU had already issued two alerts and put their campus on lockdown.
The Undergraduate Student Government was the first CWRU entity to tell the student body that there was a killer in Cleveland, at 5:33 p.m., nearly a half hour before the University Police sent out their security alert. And this was over an hour after I had found out about the incident. When our campus has its own dedicated police department, the job of alerting students to danger should not fall on the shoulders of the student government.
Students aren't confined to campus, and certainly not on a Sunday. As college students we have the autonomy to leave campus and explore the city, which many students choose to do. There is no way administration could be reasonably sure no CWRU students were near East 93rd Street at the time of the shooting. They should have made us aware as soon as they became aware.  
The Jeanne Clery Disclosure of Campus Security Policy and Campus Crime Statistics Act  passed in 1990 requires all institutions of higher learning to provide "timely warnings of crimes that represent a threat to the safety of students or employees." CWRU objectively failed in doing so on Sunday.
We are constantly told about minor thefts where there may or may not have been a gun involved but we aren't told about more serious incidents that could really affect the student body. On March 11, 2017 a woman was abducted on the corner of East 89th Street and Carnegie Avenue. That is extremely close to the Cleveland Clinic's campus where our nursing students do their clinical hours. There was no security alert sent out to students about this, and it wasn't even reported in the CWRU crime log.
I wrote another editor's note about security back when I started my term as Executive Editor in May. I'm ashamed that this university still continues to treat the safety of its students with such little regard. As a student body we must continuously press adminstration and demand that changes be made.  
The administration has acknowledged that they have to do better in this regard. I understand that administration didn't want to send out a timelier email because they were afraid to cause hysteria. But as President Snyder said in her email on Monday, "limited information is better than none at all." Along the same lines, an overreaction is better than no reaction, especially with a killer on the loose.
About the Writer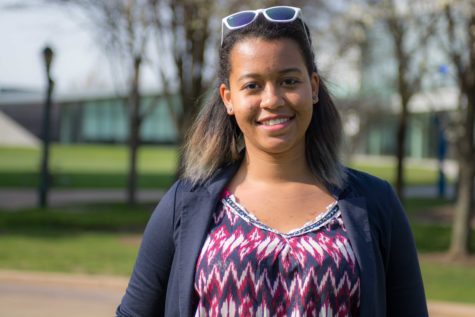 Taylor Moran, Executive Editor
Taylor is a Senior marketing major with a minors in accounting and economics. At the Observer she works as the Director of Business Operations, overseeing...