Move Over "Starboy," 'sad Weeknd' is back
On March 28, The Weeknd posted a text conversation between him and his creative director, La Mar Taylor, on Instagram about possibly releasing new music that Friday. What resulted was a six-song EP, "My Dear Melancholy," which is most likely about his very public relationships with Bella Hadid and Selena Gomez. The EP chronicles his feelings as he gets over his relationships with both Hadid and Gomez, and people have not stopped talking about it since the EP was released.
Straight off the bat, this is not the same Weeknd we heard in "Starboy." The Weeknd goes back to his underground R&B roots in "My Dear Melancholy," channeling vibes from earlier albums like "Trilogy" and "House of Balloons." Simply put, 'sad Weeknd' is back.
The Weeknd heard all of our complaints and criticism about "Starboy," and so he returned with his ever-loyal partner, Infinite Sadness. One complete listen of "My Dear Melancholy," and it's hard to believe that this same man gave us "Starboy."
It's The Weeknd who makes me rethink all of my past relationships, The Weeknd who makes me want to cry dramatically in my shower, The Weeknd I'd let break my heart.
The album opens up with "Call Out My Name," which samples "Earned It" from the "Fifty Shades of Grey" soundtrack. The Weeknd struggles to let go of a past relationship, possibly his one with Gomez, and realizes that even though the other person didn't need him, he wishes they needed him as much as he needs them. He calls her out for reportedly getting back with Justin Bieber just after she'd broken up with The Weeknd: "Guess I was just another pit stop, 'til you made up your mind."
In "Try Me," he requests a previous lover to leave her current partner, and again the speculation is that this is about Gomez closer to the end of her relationship with Bieber, just before she started dating The Weeknd.
Things take a turn for the dark in the next three tracks: "Wasted Times," "I Was Never There" and "Hurt You." In the first one, The Weeknd compares his relationship with Gomez to the one he had with Hadid (it seems like he holds a torch for the latter.) He then goes on to blame his depression on Gomez, resorting to unhealthy ways to deal with the breakup. In "Hurt You" he distances himself from a girl who still loves him, claiming he doesn't want to hurt her. In this song, it is most likely Hadid who is the subject, and it dives deeper into the emotional aftermath of the break-up.
Finally, in "Privilege," The Weeknd indirectly declares that love is dead and goes back to his old ways of alcohol, drugs and meaningless sex. He addresses his relationship with Gomez, possibly hinting that she was too high-maintenance. She also suffered from lupus, and The Weeknd was apparently one of her biggest supports; he was even willing to donate one of his kidneys, but it seems like he got the short end of the stick.
There are rumors circulating that this is the first of three EPs that will be released this year and will make up a full album, similar to "Trilogy" that was released in 2012, which was a set of three mixtapes that made up a full record.
The Weeknd will be performing at Coachella Valley Music and Arts Festival, and it'll be interesting to see how this EP sounds live. He'll also be headlining Day 3 at Lollapalooza.
Record: "My Dear Melancholy,"
Artist: The Weeknd
Release: March 30
Rating: 5 out of 5 stars
About the Writer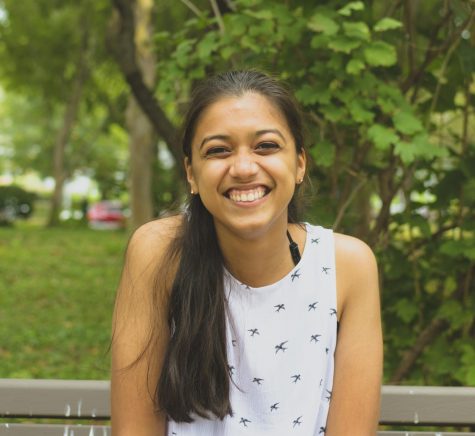 Shivalika Keni, Copy Editor
Shivalika Keni is a second-year double majoring in Economics and Physics on the pre-law track. She's been a copy editor for a year and loves spending her...