Education, food and booze at the Cleveland Museum of Natural History
https://www.cmnh.org/calendar/birds-beasts-brats-beer
Friday September 2 from 5:30 p.m. to 11:00 p.m.
Tickets are $30 (members) or $35 (nonmembers)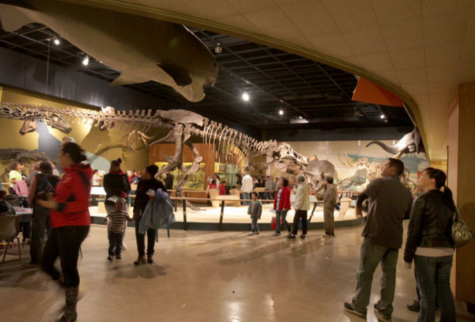 If you are over 21 and enjoy beer, bratwurst, animals or all of the above, head to the Cleveland Museum of Natural History on Friday, September 2 at 5:30 p.m. for an event that covers all three—"Birds, Beasts, Brats, and Beer." Kicking off the opening of the new Ralph Perkins II Wildlife Center and Woods Garden (Presented by KeyBank), this is the eighth annual event of its kind. Director of Communications Glenda Bogar calls it, "a way for those not familiar with our museum to get to know us and meet our native Ohio animals up close while having fun and socializing at this unique outdoor event."
Nestled at the north edge of campus on Wade Oval, the Cleveland Museum of Natural History brings together planetary, animal and cultural exhibits that transcend our earthly confines, but also keep Ohio and even Cleveland itself at the forefront. Exemplifying their commitment to Ohio and the animals that call it home, the Perkins Wildlife Center will exclusively feature animals that are native to Ohio, including bobcats, river otters, songbirds and a bald eagle. Living at the museum full time, these animals were injured or abandoned and would be unable to survive in the wild; the museum houses the animals and ensures that they are cared for using unique techniques like animal enrichment, which eventgoers will be able to see first-hand. Bogar explains animal enrichment as "training and enrichment activities that encourage the animals to showcase their natural behaviors and instincts." Proceeds from the event go towards the cost of the care, training and enrichment of these animals.
"This is a fun and truly unique outdoor event for those 21 and over. It has been a popular event for several years and we're thrilled to host this year's event in our brand new Ralph Perkins II Wildlife Center and Woods Garden," says Bogar.
Tickets for the event can be bought online for $30 for members and $35 for nonmembers. A ticket covers food and entertainment, with a cash beer and wine bar, and again proceeds go to benefit the once-abandoned native Ohio animals that call the museum home. As the name suggests, bratwurst will be served throughout the event. Traditional pork brats will be provided by Cleveland's own Pork Chop Shop, a West Side Market staple that set themselves apart with all-natural and grain-fed pork. If pork does not appeal to you, vegan brats from Whole Foods Market are another option. The ever popular Great Lakes Brewing Company will serve an assortment of local brews, but look for a different alcoholic experience with samples of the revolutionary whiskey from Cleveland Whiskey. Locally-grown and acclaimed folk band "The Gage Brothers" will perform beginning at 8:15 p.m. and play to the conclusion of the event.
Even if you have never been to the Cleveland Museum of Natural History or animals are not your cup of tea, food and booze is an undeniably winning combination. Kick off your long Labor Day weekend right with a big dose of fun and a little dose of education at "Birds, Beasts, Brats, and Beer". Once you see Ohio's adorable woodland creatures, you will not regret it.