NAMIWalks and mental health advocacy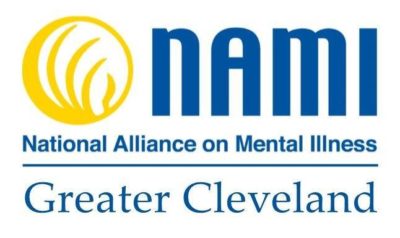 The new, in person semester has started, and conversations about mental health are more necessary than ever. Especially with the impacts of the pandemic still lingering and the difficulties of shifting from mostly remote learning back to an in-person format, student wellness should be a top priority on Case Western Reserve University's campus. And, in fact, this is precisely the goal of CWRU's National Alliance on Mental Illness (NAMI) chapter. Their NAMIWalks event on Sept. 11 is a perfect opportunity for students who wish to advocate for mental health awareness.
NAMI is a national grassroots mental health organization with a dedication to building better lives for Americans affected by mental illness. The organization started in 1979 with a small group of families sitting around a kitchen table and has now progressed to span more than 600 local Affiliates and 48 State Organizations.
With the exception of last year due to COVID-19, NAMI frequently hosts an event called NAMIWalks Your Way, a "community walk for mental illness awareness." According to a participant since 1988, "as each of these walks continues to grow, the opportunities to educate the public and to change the way people see serious mental illness will grow as well. We are approaching the point when these walks stop being so much about 'walking for NAMI' and more about 'communities walking to raise awareness about mental illness.'"  
The NAMI chapter at CWRU has also held numerous NAMIWalks events in the past. In 2015, former NAMI president and CWRU alumnus Andres Gonzalez participated in and expressed positive sentiments about the event.
Gonzalez estimated that about 600 people attended the NAMIWalks event in the Greater Cleveland area. He found it amazing to "see so many people turning up to help fight against the mental health stigma." For students who do not consider themselves avid walkers, Gonzalez also said that the atmosphere was very supportive.
Gonzalez explained the format of the event: "A person (or team captain) would have to go online and create a team. Then members can sign themselves up to the team. The team would raise money for NAMI in a friendly competition with other teams. Then everybody would go take a walk in their desired location." Commenting on CWRU students' engagement, Gonzalez emphasized, "we definitely had teams take the walk! We raised a little bit of money and would walk with a ton of other people."
Gonzalez also expressed his thoughts about the purpose of NAMIWalks: "NAMIWalks, I think, serves multiple purposes. The walk helps raise money for NAMI, which is an organization that serves to help better the lives of those affected by mental illness. They provide services such as support groups, a helpline, or courses related to mental illness. Also, due to the sheer size of the number of people attending, it shows how many people are a part of NAMI and are fighting to reduce the stigma. It was comforting to see how many people were fighting for such a cause. Lastly, the sheer number of people causes people to notice. Kind of like, 'Hey, what are all those people doing?' Then they eventually find out that it is to help reduce the stigma."
As the previous president of NAMI on CWRU campus, Gonzalez shared his vision for not just future NAMIWalks events, but the future of NAMI on campus in general: "When I was president, I envisioned that there would be much dialogue on mental health where people would talk about mental health, mental illness and the stigma. Then, as a result of that dialogue, the members would take action and create events to better help those struggling with mental illness or health."
The upcoming NAMIWalks event will take place on Sept. 11. The event will be hybrid, with an in-person portion at Edgewater Park (beach area) for those who are comfortable in a crowd and a virtual component for participants who prefer to support the event remotely. In-person participants are expected to adhere to social distancing guidelines and wear masks. The fundraising goal is $114,000, and participants who raise $100 will receive a T-shirt. The festivities begin at 9 a.m., and the main walk will step off at 10 a.m. For more information, students can contact Lisa Dellafiora at 216-390-5074 or ldellafiora@namicleveland.org.