New Field Day tradition a success
Badminton and quidditch clubs host events to raise school spirit
The Veale Convocation, Recreation and Athletic Center has hosted a variety of events ranging from intramural sports to conference tournaments to a vice presidential debate. But what it hadn't hosted in a while was Field Day. On the second day of Homecoming Week, Sunday, Oct. 9, the Case Western Reserve University Badminton Club and CWRUcio, the university's quidditch club, hosted separate events to show off their sports and encourage Spartan spirit.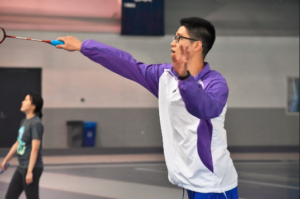 Field Day is part of a new initiative from the Homecoming Committee to incorporate smaller campus organizations in the weeklong festivities. David Grosh and Kayla Reaves, co-directors on the committee, fielded applications last semester from various student organizations. "After all of those applications came in, our committee sat down, looked them over and really tried to figure out which ones matched our theme [Geek Week], which ones were something new, and which ones would just be fun in general," said Grosh. Both the quidditch club's and badminton club's proposals fulfilled all of the criteria.
First on the day was quidditch. Their event started at 1 p.m. and was supposed to feature a student vs. staff match. However no staff showed up, so the match could not be played. According to club president Chris Gittings, professors wanted to be explicitly involved in Homecoming events. He felt the staff vs. students match would be a great way to do that. Unfortunately of the staff who responded, none could attend the event.
Gittings speculated that one of the reasons for low turn-out was the odd Sunday afternoon timeslot. This theory is also supported by the lack of student participation as well. Of the 10 students who participated in the event, only three of them do not have a large role in CWRUcio.
The low turnout was not from lack of advertising. Gittings said, "Whenever you run any event that's geared towards a campus community, you need as much outreach as possible. That means hitting all the Facebook pages, submit[ing] flyers to Wade and Fribley, put[ting] up digital flyers. I reached out to The Daily."
He added that the club has had a packed schedule recently, and that the oversaturation of events could've led to low participation. He said, "There's lots of things we're doing. So, I didn't have terribly high expectations." Gittings also blamed low turnout on a lack of familiarity with quidditch in the campus community, saying "It's very difficult to get the random people around campus to try out quidditch.… For everyone who tries out quidditch, it's a new sport to them."
One of the students who did show up was first-year student Mia Huang. She attended the quidditch part of Field Day because she is a big fan of the "Harry Potter" book series. Quidditch is based upon a sport invented by author J.K. Rowling for the series. "I really love Harry Potter, and I always dreamed of being a student of Hogwarts, and quidditch is a part of it," Huang said. She further stated that she would come back to Field Day if it occurred next year.
As for the event itself, it started with Gittings explaining the rules and mechanics of quidditch to the few who were unfamiliar with the sport. Then two teams of five competed against each other in a very informal match. Score was not kept and the teams refereed themselves. The new players also changed positions in the middle of the match, in order to enhance their quidditch experience.
The low turnout meant no substitutions, which led to many tired players. Huang said, "I'm tired and covered in sweat. It was a very intense game."
After a 45 minute break, badminton club's version of Field Day started with a whole different set of students. Turnout was better for the second event, as one-third of the 24 participants were  not members of the club. At one point all six nets were in use.
Club President Zack Teitelbaum was encouraged by the turnout. "We didn't know how many to expect. We just thought, no matter what, we'll be here playing. For a Sunday afternoon, I'd say [the turnout] is pretty good," he said.
Students paired up and played either singles or doubles matches. With such a high number of participants and a limited number of nets, doubles was chosen much more often. In the spirit of Geek Week—this was a Homecoming event after all—a couple of students dressed up for the occasion. Teitelbaum sported a lab coat while other members wore bow ties, "Pokemon Go" shirts and a construction vest.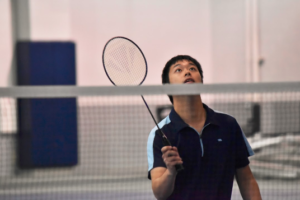 Materials science Ph.D. candidate Weicong Chen, who did not dress up, saw the event on the club's website and was looking for a place to come on the weekends and meet people who played badminton. With under a year of experience with the sport, Chen was searching for more opportunities to play. Chen said, "I would come next time."
Despite both clubs hosting events on the same day as part of Homecoming Week, they were understandably different. First, Badminton Club's event was not preceded by any lessons. The people who showed up already knew how to play the sport and just started playing as soon as they arrived. Second, while CWRUcio provided bottled water, Badminton Club had free snacks, which included cookies, crackers and a vegetable platter.
After a unique experience, both Badminton Club and CWRUcio return to their regularly scheduled events. On Saturday, Oct. 29, the badminton squad will host Oberlin College at the Veale Center for their first home match of the season. The following day, CWRUcio will hold a Harry Potter trivia event in the Thwing Ballroom featuring large cash prizes.
Look for events from smaller organizations to continue during 2017 Homecoming Week. Grosh said, "Hopefully we can continue this tradition."
About the Writer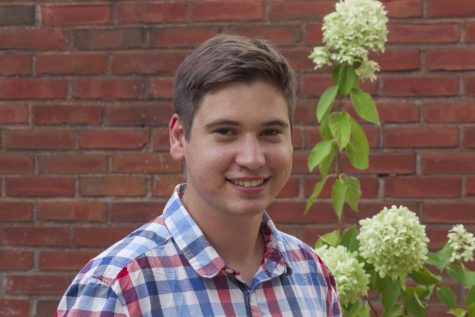 Eddie Kerekes, Executive Editor
Eddie Kerekes is in his fourth year studying chemical engineering while also pursuing a minor in German. He serves as the executive editor. Previous roles...