Nine candidates for mayor to make primary ballot in September
The City of Cleveland will hold elections for mayor in fall 2017. Incumbent Mayor Frank Jackson is running for re-election against 8 challengers who have made the primary ballot. The primary election will take place on September 12, with the general election occurring on Election Day, November 7. The Observer has compiled a profile of each of these candidates based upon their campaign platforms and previous political experience.
Frank Jackson
The incumbent Mayor of Cleveland since 2005, when he defeated Jane Campbell after serving as a member of the Cleveland City Council since 1990, Frank Jackson has been popular for much of his career. Presiding over a city that has seen revitalization efforts bringing modern amenities to downtown and University Circle, opponents have claimed his administration is elitist for focusing on improving commercial districts instead of addressing what some have termed a public safety crisis. In 2015, an effort to recall Jackson failed to proceed to a vote after city officials certified only 260 of the 13,500 signatures turned in. Through the first half of 2017, Jackson collected $559,367 from donors, the highest by far of all candidates. The 71-year old incumbent's monetary and incumbent advantage make him the favorite to serve another term.
Zack Reed
Having been the Ward 2 representative on the Cleveland City Council since 2001, Zack Reed pledges to open city hall to public meetings on Saturdays in an effort to make the government more accessible to the people. His primary focus during the campaign has been Cleveland's problem with crime and unemployment. Reed attended Golden Gate University and is currently enrolled at Cleveland State, pursuing a B.A. in Urban Planning. Through the first six months of 2017 he had raised $57,350, second among all candidates.
Jeff Johnson
The current city council representative for Ward 10 and former representative of Ward 8, Jeff Johnson is 59 years old. He previously served as assistant to former Mayor Jane Campbell. He was appointed to the Ward 8 position in 1984 where he served until his appointment to the Ohio State Senate in 1989. In 1998, when he was removed from office so that he could serve 9 months of a 15 month prison sentence for being convicted of Hobbs Act Extortion. A 2007 court decision confirmed that Johnson is eligible to hold office, and in 2009 the Ohio State Supreme Court restored his law license. Johnson earned his first undergraduate degree from Kent State University, and studied under fellowship at Cornell University. He also holds a masters in Political Science and Law Degree from Case Western Reserve University. He is fourth in funds raised, having collected $55,540 in donations in the first half of 2017.
Brandon Chrostowski
The 37 year old founder of the Edwins Leadership and Restaurant Institute, Brandon Chrostowski's program helps retrain former criminals so that they have practical skills that can help them escape the cycle of crime. He hopes to take this job training approach to the city on a wider scale as mayor. Chrostowski promises three main points on his website's introduction video, including job training centers, a pledge to bring in high paying tech jobs and the desire to "crush gangs." Chrostowski's youth and lack of prior political involvement make him an outside candidate, though he managed to collect $52,697 in the first half of 2017, suggesting that he has a chance at winning the second final ballot spot.
Tony Madalone
As the youngest candidate in the race at 32 years of age, Tony Madalone is a native Clevelander and the CEO of Fresh Brewed Tees, a graphic tee shirt company known for its league-affiliated sports gear. Madalone has promised a three pronged approach to revitalizing the city, with a focus on removing blighted houses and securing outside investment, as well as a promising to establish a new Cleveland Metro Authority to address the RTA's issues. Detractors have pointed to his lack of experience and time spent in cities like New York and Los Angeles, which he frequents on business, as proof he's not fully committed to the city of Cleveland. Madalone has secured $12,000 through the first half of 2017. With relatively low funds raised and an outsider status, he is unlikely to pass through to the second round.  
Robert Kilo
On his website, Robert Kilo, 42, touts his losing positions in 2009 as candidate for mayor of Cleveland and 2010 for state representative of Ohio's 10th district as one of the reasons he should earn votes this time around. He recently left the state director position for Ohio's Fellowship of Christian Athletes, and lists his passion as "helping all people fulfill their God given purpose, as well as achieving high levels of education and breaking the cycle of poverty." Kilo may be lacking on experience in elected positions, but not in fundraising, as he collected $57,350 in the first half of 2017.
Eric Brewer
A former investigative journalist, Eric Brewer previously served as mayor of East Cleveland. During his administration, he became the only mayor in its 30 year history to keep the city out of fiscal emergency. Brewer has promised to continue a strategy that supporters have called aggressive and detractors have called profane and inflammatory, such as his repeated use of curse words and vitriolic attacks of his competitors on his Facebook page. Brewer did not raise enough in the first half of 2017 to pass the threshold for reporting, which is $10,000.
Dyrone Smith
A fringe candidate running a campaign focused on taking back "constitutional rights" for Clevelanders, Dyrone Smith's campaign has 52 members on Facebook and his 1 million dollar gofundme campaign goal has received zero donations as of this writing. He has been dismissed as a legitimate candidate by several news outlets primarily based on the content of his facebook page, where he regularly shows his energy and enthusiasm with posts like "It's time to purge all our local politicians from office." His campaign has not raised enough money for it to be reported.
Bill Patmon
Former Cleveland City Council member and democrat representative of Ohio's 10th district in the state legislature, Bill Patmon has run for Mayor of Cleveland before, reaching the final round of voting in 2009 where he lost to current mayor incumbent Frank Jackson 77 to 22 percent. Patmon has been a regular fixture in elections in Northeast Ohio,  but at 72 years old he does not have a singular campaign platform and has not raised enough to be over the reporting threshold.
About the Writer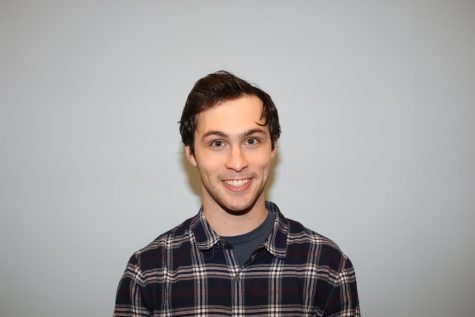 Henry Bendon, Staff Reporter
Henry Bendon is a fourth-year political science major who has been writing and taking photos for the Observer since the fall of 2016. In his time with...