Nonprofit co-founded by CWRU student educates low-income students in STEM subjects
Robotics For All, a nonprofit organization, seeks to overcome systemic barriers set against underrepresented populations within STEM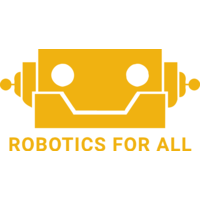 Why are low-income students historically underrepresented in science, technology, engineering and mathematics (STEM) programs? Universities across the country have created tutoring programs, outreach activities and STEM-related courses geared towards underrepresented populations, yet low-income students are still missing from incoming first-year classes. 
These populations are often gendered and racialized; engineering programs and positions, for example, are largely composed of upper-class white men. Behind the statistics, reports demonstrate that underrepresentation is caused by privileges. Simply put, richer communities have more access to STEM-based resources, better teachers and more continuous opportunities. In comparison, poorer communities cannot afford to send their gifted children to STEM-based experiential opportunities. 
First-year Case Western Reserve University engineering student Garrett Tieng co-created the nonprofit organization Robotics For All (RFA) with Maximilian Goetz, a first-year business major at Georgetown University, in order to combat this issue. In 2021, the organization now has over 200 active volunteers and provides experiential opportunities in STEM for over a thousand high school students.
Tieng and Goetz believe that underrepresentation of low-income populations originates from insufficient opportunities. Goetz, who attended a wealthier high school, noticed this disparity through earlier volunteering opportunities. "Students who are five minutes up the road did not have equal access to opportunities as us," Goetz noted.
As reports note, STEM jobs are among the fastest-growing and highest-paid positions in the U.S., but these positions have historically been inaccessible to low-income populations. 
"Reading and math are the two things that, in whatever career, are going to be fundamental. I don't disagree, but I would like to add that computer science, or some sort of computer technical background, is a third thing that's going to be incredibly important [in] whatever job," said Goetz. 
Goetz recruited Tieng, a fellow robotics team member and classmate, to create a course to educate beginners on the basics of robotics. Soon, the pair expanded their nonprofit.
"We realized the potential of duplicating what we did at this one location in numerous locations," Tieng said. "Eventually, we founded the organization and collected a board of directors." RFA provides resources and education to underrepresented populations, giving opportunities to code and create robots and helping students participate in local competitions. All of RFA's content is free.
When COVID-19 hit, RFA was forced into a virtual space. The organization has prioritized coding and educational opportunities, but the pair noted some new challenges that the pandemic created.
When asked how courses transitioned in the midst of COVID-19, Tieng notes that RFA mentors were forced to recreate traditional activities over virtual spaces in a creative fashion. 
"I went to substitute for one of our basic circuit building kits," Tieng said. "In those courses targeted for younger kids, we have a list of games that the instructor can play with the students every 20 minutes or so. So what I chose to do for that class was 'Simon Says.' I think one thing that's really fun about that is getting them up out of their seats and having them stand up in the room and jump around."
Although these activities aren't entirely STEM-related, Tieng reiterates that classes offered by RFA are intended to be both enjoyable and educational. Because courses are normally focused on programming, which can be monotonous and difficult for students, Tieng notes that these activities are equally as important to engage student attention.
The duo plans to expand the social media presence and mentoring body of RFA. Since joining the class of 2024, Tieng has observed that STEM students at CWRU can use their technical knowledge to continue expanding the curriculum of RFA. 
"Engineering students can help join our team for curriculum-related development. We plan to make some new developments for in-person classes and make revisions on our old curriculum, so we can use more hands there to help with that," said Tieng.
Although RFA does not have immediate plans to expand to the local Cleveland area, Tieng and Goetz intend for their organization to have a national presence. By uniting these 200 volunteers to help high school students in underserved communities, RFA fights against systemic discrimination within STEM, giving these students an immersive and enjoyable experience into robotics.