Nothing "soft" about it
Softball looks to compete at highest level
Last season record: 25-15
Last season UAA Standing: 5-3, UAA Tri-Champions
Top rival: Trine
Returning seniors: 5
Newcomers: 8
Pre-season ranking:
Season kickoff: Doubleheaders at Rhodes (Memphis) Saturday Feb. 28th
Expected home opener: Sat., March 21 vs. Geneva College
Weather related schedule changes last season: 5
Head coach: Josie Henry (5th Season)
Team Accolades: Second in NCAA Central Region, Five All-UAA honorees, Three NFCA All-Central Region selections, First Capital One Academic All-American in program history, UAA Softball Coaching Staff of the Year.
Player Accolades: Molly O'Brien (2B): two-time NFCA All-Central Region selection, Two-year member of the All-UAA First Team
Ashley Parello: UAA Championship Tournament MVP
Gena Roberts: Two-time All UAA selection Gena Roberts
Annie Wennerberg : All-UAA Second Team, CWRU's Nancy Gray Rookie of the Year
***
Henry on team: "This senior group is at the front of the strongest, healthiest, most mature and talented group I think we have ever had. All five seniors are really great leaders and will be great at moving the team in the right direction."
Henry on goals: "Our goals this year are to play up to our strength of schedule. This is a big part of being able to go to our goal of the NCAA tournament, and right now we are looking to collect that experience needed to do that with the group of girls we have."
Henry on newcomers: "We had a really great senior class last year, so there are freshmen who will be competing to replace those positions. We will have a lot of them splitting time, especially behind the plate and at third, but also pitching and in the outfield. This is a really great freshman class."
Henry on weather: "It is definitely rough. During the season, I probably have five different weather apps on my phone to see if we are going to play. Even when the weather is bad, we do have a great grounds crew that can get the field ready for us in time and a great sports staff for getting games rescheduled. We just have to be flexible. There are times we are all set to go and then the call comes in, and I have to send the girls back to class; sometimes that even means to a test they weren't planning on taking then. "
Henry on being on the road: "It is a challenge for the girls to make sure they stay organized. The juniors and seniors know the drill by now, but it can be hard on the freshmen sometimes. Being on the road can be great at times too, though we get the opportunity to play even when it's cold here."
Henry on pitcher depth: "We have a pitcher at every level. It is really nice to have a freshmen, sophomore, junior and senior pitcher. They all have different strengths and should be a really strong pitching staff."
Henry on rival Trine: "They are the game that we look forward to every year. We actually played them indoors last year, which was a challenge because you have to look out for the ceiling. They actually beat Emory, another rival, in the Super Regional last year and kept them from going to the World Series level—they are a good team."
About the Contributor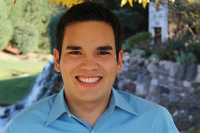 JP. O'Hagan, Sports Editor
JP. O'Hagan is powering through his third year as Biomedical Engineering major and Spanish minor, while serving The Observer as Sports Editor. JP is...