Ohio Senate approves bill to defund Planned Parenthood
Ohio Senate approves bill to defund Planned Parenthood
Senate Bill 214, sponsored by Ohio Senate President Keith Faber, proposes to move the $1.3 million allocated to Planned Parenthood in Ohio's budget to other clinics and health centers that do not perform abortions or have ties with organizations that do.
"This bill is not about women's health care," said Faber to Cleveland.com. "It's about whether we're going to fund an organization that has its senior leadership nationally, who by the way get money from Ohio, who believe it's good public policy to chop up babies in a way it makes their parts more valuable so they can buy a Lamborghini."
Over 50 people came to testify against the bill, and a few came to support. The opponents of the bill were limited to two minutes per person to speak.
"This is not democracy," Planned Parenthood of Greater Ohio CEO Stephanie Kight whispered while standing in the balcony to watch the testimonies, according to Cleveland.com.
The bill passed the Ohio Senate and will be moving on to the House.
Four charged with conspiring to kill teen who cooperated with police
On Oct. 7, Karisa Padgett and Nicole Hein drove a 16-year-old boy behind the Westown Shopping Center on Lorain Avenue and West 100th Street. The 16-year-old had previously agreed to cooperate with detectives after being arrested with Padgett's boyfriend on felonious assault charges, according to an article on Cleveland.com.
After exiting the car, the two women fled and Marcel Gehring approached the 16-year-old and opened fire. The 16-year-old was hit in the forehead but managed to run to a nearby Dairymen's Milk Co., where he then awaited an ambulance.
The 16-year-old was released from the hospital the next day, and Padgett, Hein, Gehring and fellow conspirator Jonathan Smith were arrested within 24 hours.
One caregiver arrested, one still wanted following beating in daycare
Two-year-old Amari Lamb was at the Cedar Early Learning Center when Melissa Tate, an employee there, beat him with a back scratcher, threw him on the floor and hit him several times. Some of the abuse was caught on a security camera, and Tate has since been arrested.
"It's unfair for us to feel that we can't take our kids to daycare because we don't know that we can trust the people that we're leaving them with," said Amari's mother, Ryane Lamb, in an article on Fox 8's website.
Tate is facing charges of child endangerment, and a warrant has been issued for Tonya James, who witnessed the abuse and did not attempt to stop it.
Leave a Comment
About the Writer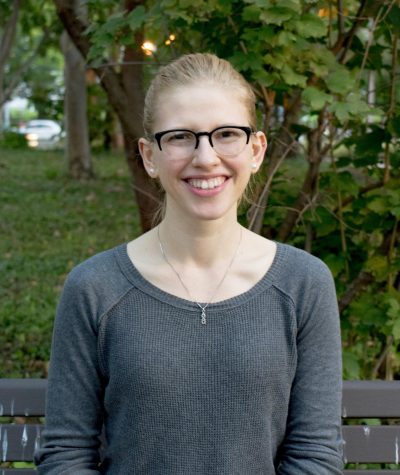 Aquene Kimmel, Director of Web and Multimedia
Aquene Kimmel, Director of Web and Multimedia, is a fourth-year English and French major. She is also Editor-in-Chief of The Athenian and a member of Pi...