Ohio's constitutional amendment voting results
Redistricting redone
Issue 1, approved with 77.7 percent of the vote, is a new state constitution amendment that created an Ohio Bipartisan Redistricting Commission consisting of seven numbers: the governor, the state auditor, the secretary of state, someone appointed by the speaker of the House of Representatives, someone appointed by the leader of the largest party of which the speaker is not a member, someone appointed by the president of the Ohio Senate and one person from the largest Senate party of which the speaker is not a member.
In order for this group to approve a 10-year redistricting plan, at least two members from each political party must approve it. Failing this, a four-year plan can be approved by a simple majority of four members.
No more monopolies
Issue 2, a constitutional amendment created in response to Issue 3, was approved with a 51.4 percent majority. The amendment is aimed to prevent monopolies by allowing the Ohio Ballot Board to attach an additional question to the ballot when they determine that a proposed amendment would create a monopoly for any non-government institution. The question is:
"Shall the petitioner, in violation of division (B)(1) of Section 1e of Article II of the Ohio Constitution, be authorized to initiate a constitutional amendment that grants or creates a monopoly, oligopoly, or cartel, specifies or determines a tax rate, or confers a commercial interest, commercial right, or commercial license that is not available to other similarly situated persons?"
If both this issue and Issue 3 had been passed, then this would have invalidated Issue 3.
Issue 3 weeded out
Issue 3, the constitutional amendment which would have legalized marijuana, was rejected with 60.4 percent of voters against it. This controversial initiative would have made it legal for anyone over 21 years of age to purchase up to one ounce of marijuana, anyone over 21 with a special license to grow up to four marijuana plants and anyone with an applicable medical condition to use medicinal marijuana.
The most commonly objected to portion of the initiative was that it also designated 10 Marijuana Growth, Cultivation and Extraction (MGCE) facilities, and those would have exclusive rights to growing and selling commercial marijuana.
Sources: the website of the Ohio Secretary of State and ballotopedia.org.
Leave a Comment
About the Writer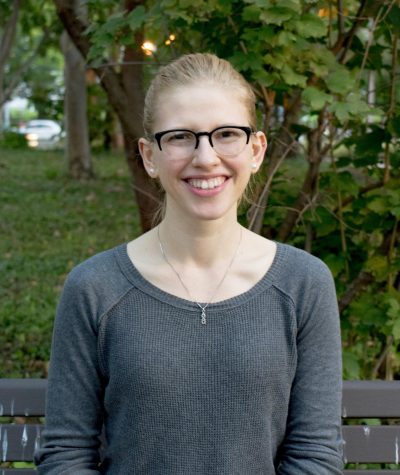 Aquene Kimmel, Director of Web and Multimedia
Aquene Kimmel, Director of Web and Multimedia, is a fourth-year English and French major. She is also Editor-in-Chief of The Athenian and a member of Pi...