"Old Town Road" sparks debate over genres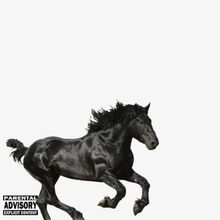 On Dec. 2, musician Lil Nas X released his single "Old Town Road," and the music game changed forever.
Lil Nas X (born Montero Hill) is an up-and-coming musician from Atlanta. He dropped out of college in the spring of 2018 to follow his passion for creating music. He is at the forefront of the new wave of blended country imagery and hip-hop sounds commonly called the "Yee Haw movement."
Others leading the movement are artists such as Lil Tracy and Young Thug, the latter racking up over eight million views on YouTube on his "Family Don't Matter" music video. After several offers from top labels, Lil Nas X signed with Columbia Records, joining the likes of Beyonce, Pharrell Williams and Tyler the Creator.
The song took some time to gain popularity, not gaining traction until recently. The massive rise in popularity was due in part to an online community of meme-makers, who used the song to show off their "Yee Haw" transformations on the TikTok app. The song debuted on Billboard's Hot 100 chart for not only country songs, but R&B/Hip-Hop songs and cross-genre, all at the same time.
However, Billboard quietly removed "Old Town Road" from the Hot Country Songs list, claiming that the song "does not currently merit the inclusion on Billboard's country charts." Billboard went on to say that while the song includes cowboy imagery, it does not embrace enough country elements to warrant a position in the country charts. In his Twitter response to the news, Lil Nas X simply typed a sad face emoji. Other platforms like SoundCloud still classify the song as country, but whether or not they will follow Billboard's lead is a mystery.
Regardless of its classification, "Old Town Road" is a hit. Brian Kelley from "Florida Georgia Line" gave the song his endorsement as did Justin Bieber on his Instagram.
The juxtaposition of heavy bass and banjo chords is simple yet enchanting. Its lyrics blend the genres in an innovative way. Lines such as, "Ridin' on a tractor/Lean all in my bladder/Cheated on my baby/You can go and ask her" incorporate both country and hip-hop imagery with finesse. The ingenious hybrid is short enough to warrant a second or even a third listen and catchy enough to stay in your head days after you hear it.