OMA hosts Day of Dialogue in response to racist graffiti in Fribley
The Office of Multicultural Affairs (OMA) hosted a Day of Dialogue on April 14 to discuss the racist comments left in Fribley Commons before spring break.
On Feb. 24, Head Chef Mark Cameron found a comment card which read: "There are a lot of black people working here. I hope it's just for Black History Month. Signed, the KKK." He tore up the card and threw it away.
The next day, employees saw the letters "KKK" written on two walls of the women's restroom. Charise Reid, the Bon Appétit Human Resource Manager, filed a police report and notified the university. The perpetrators have still not been caught.
The incident sent ripples through the university community, with even ABC News picking up the story. OMA planned the dialogue-focused event after students came forward expressing their concern over the incident and their desire to talk more about it.
"We did something similar after the non-indictment of Darren Wilson," said Naomi Sigg, director of OMA. "We wanted to provide a space for dialogue and to talk about feelings and reactions."
The event ran along guidelines designed to create valuable dialogue. They included exhibiting open-mindedness, being accepting, seeking to discover new insights, being sincere and letting other people give their viewpoints. Other guidelines focused on being aware that participants only represent themselves and not their social groups, challenging yourself to communicate genuinely, practicing empathy, actively listening to others and being comfortable with silence.
Much of the discussion focused on the value of proactive thinking rather than reactive thinking. This event, along with many other dialogue-focused events, are often spurred by some sort of incident. While there are ongoing programs, like the Sustained Dialogue program, which provide spaces for people to talk about these issues throughout the school year, students felt that sometimes the campuswide dialogue faded away.
"The absence of a crisis doesn't mean that things are going well," said one student during a dialogue session. "Silence is not the goal."
At the event, they also discussed the email response to the graffiti sent out by Vice President of Student Affairs Lou Stark and Case Western President Barbara R. Snyder's response to the racist Yik Yak comments in October against the #webelonghere movement. Although most students were happy that administration acknowledged the issue, they felt that the responses were institutionalized and not very genuine.
Some students commended the president of the University of Oklahoma, who released a statement condemning two students, and members of the school's Sigma Alpha Epsilon chapter, who were caught on video singing a racist chant. The president used the word "racist" in his address, which students thought was rare, since most people dance around the issue. They also thought that his address was more heartfelt than most.
The discussion also focused on how the university publicizes their dealings with these issues. Although Snyder's letter was sent out to the entire student body, it wasn't mentioned in campus publications like The Daily, which goes out to alumni as well as current students.
Other discussions centered around creating conversations that do more than just stay in an office.
"We need to encourage administrators to make listening to students a priority and empower students to come forward," said one participant.
Leave a Comment
About the Contributor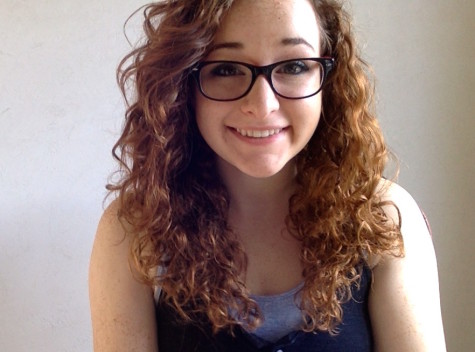 Julia Bianco, Director of Web and Multimedia
Julia Bianco is a senior cognitive science and political science student currently working as The Obsever's Director of Web and Multimedia. She has...