Otto-of-all-trades
Otto Penicka does it all at CWRU
You're attending a basketball game, and the public address announcer just introduced the national anthem. You turn to face the flag and wait for the first chord to play. You wait a moment. Nothing. Another few seconds pass by. Still nothing. Finally, you hear the same announcer start to sing, "O say can you see?" He invites the whole crowd to join in and eventually, the whole gym of a few hundred people completes a rousing edition of "The Star-Spangled Banner," all because the recording didn't work.
While that isn't a typical day in the life of Otto Penicka, building manager of the Veale Athletic, Convocation and Recreation Center and public address announcer for most of the varsity sports on campus, it's one example of his varied experience working at Case Western Reserve University.
The 65-year-old Willoughby, Ohio resident has been the jack-of-all-trades in the athletic department during his 31 years on campus. Whether it was retrieving soccer balls that left the grounds of the old stadium on E. 118th Street, shuttling tennis balls between two campuses for a tennis tournament or keeping score in the press box for a multitude of different varsity games, Penicka has been a constant presence at CWRU sporting events since 1988.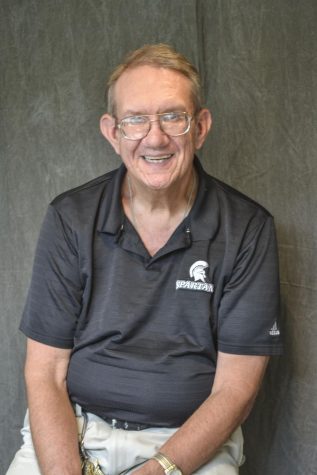 His most well-known and well-liked role is as the public address announcer for CWRU varsity soccer and softball and previously for football and basketball. He now contributes to basketball and football games as a scorekeeper and stringer, detailing the plays on paper as they happen. Penicka's love of sports of all kinds drives him back to campus every day.
"I like it, that's really what keeps me coming back. They talk about job burnout; well I had that for my one job [as a driving instructor]. I was pretty much done when I left that one, but this one I never felt like that," he said.
Because he has been at CWRU for long, Penicka has seen plenty of changes in the athletics department, including the construction of Veale, DiSanto Field, the Wyant Athletic and Wellness Center and the baseball and softball fields on E. 115th. He described the facilities now as "leaps and bounds better" than when he first started on campus. Despite that, he cited the expansion of staff as the best improvement to the department. As athletics grew, the department hired full-time assistant coaches, more trainers and more staff to help with facilities management.
"The one thing I do like is all the people that help each other," he said, "and the friendships you make too."
Penicka's introduction to working in athletics started, of course, with a funny story. After working as the student manager for his high school's baseball team during his sophomore year, the baseball coach—who also was the football coach—gave an interview to the city's newspaper about the team. In that interview, the coach gave Penicka high praise and stated that he would be the football manager the following year. This caught the high schooler by surprise because he had not committed to the role, but he took the job so as to not make a liar out of the coach.
Jon Schwartz, an assistant athletic director and the department's sports information director since 2015, works closely with Penicka at sporting events in the press box and on the sidelines.  
"The great thing about Otto is that he's so versatile," he said. "He does PA [public address]; he does scorekeeping for football; he does the book for basketball. It's unbelievable."
In another example of Penicka's willingness to help in any way possible, during college, he helped manage the lacrosse team at Ashland College, now Ashland University, despite knowing nothing about the sport. It helped him solidify a reputation and mindset of always looking to contribute in any way he could. As long as someone could teach him how to do the job, he was ready to help.
"I'm willing to help if you want me to," he said. "If you need help, I'll be there."
Just as he didn't expect to be managing the lacrosse or football teams, Penicka never expected to be working in sports for his entire life. A history major in college, he thought he was done working in athletics after he graduated. However, after helping a few teams locally, the late Hugh Marshall, a long time staff member at CWRU and Penicka's friend, told him about the job opening at the university. Penicka's been working in sports ever since. He even started working as an usher at minor league baseball games for the Class A affiliate of the Cleveland Indians in nearby Eastlake, a position he's held since their move to the city in 2003.  
Director of Athletics and Chair of Physical Education Amy Backus knows the magnitude of Penicka's impact on the department.
"Otto is one of those figures that I feel like every athletic department across the country has," she said. "When I was first introduced to Otto and Hugh … they were a tandem force on the staff. Beloved, faithful, loyal workers that every new athletic director really values coming into a new department because they have a sense of the history, a sense of some of the traditions."
Penicka's impact extends far beyond his announcing and scorekeeping. In the lower level of Veale, he works with students at the issue desk, passing out equipment and towels, answering questions and doing plenty of laundry. Of course, he also shares his stories with the student workers, passing down knowledge about the university and wisdom he's gained from his experiences. He hopes to set an example for students, showing them that they can really work in jobs they like to do as opposed to pursuing careers for the money or prestige.
"I consider myself very fortunate. I'm 65, and I'm still working in athletics. I figured when I was 21, 22, I'd be done," he said. "I always wanted to do this."
He continues to spark joy in everyone who meets him, whether they are student-athletes picking up towels, student workers running the opening shift at 6:30 a.m., his fellow employees or even prospective students and visitors.
"One of the most wonderful things about Otto is his upbeat personality. He always has a smile, he always has an inflection in his voice that makes you feel good about your day," said Backus. "If you see Otto, it makes you feel good about being here."
His love of sports, joy for his work and experiences with all types of jobs on the field shine through in the press box. Whenever Schwartz or Assistant Sports Information Director Kevin Hulsmann have a question about the historical nature of a performance they just witnessed, they can turn to Otto for some perspective.
"As long as Otto is around, you have this voice of experience, you have this voice of knowledge," Schwartz said. "It's so comforting to have someone like that around for our games. It really is a true asset to the university."
Backus added that hearing Otto's voice booming over the loudspeakers gives spectators a real sense of the place. Without hearing that voice, it's harder to know that you are really at a Spartans' game.  
And, while you may never hear Penicka sing the anthem in his distinctive voice again, you will undoubtedly see the Spartans' ultimate team player at their next home game.