Passion Pit: Back for More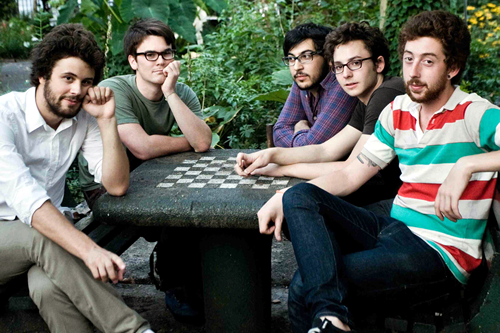 Already full of anticipation, the students of Case Western Reserve University excitedly await the free Homecoming concert, this year featuring alternative band Passion Pit, on September 28.
"I was going to see Passion Pit when they came to Cleveland last February, but unfortunately they had to cancel," said WRUW show host Charlie Topel. "I'm unbelievably stoked to see them on campus now!"
The band has garnered a lot of attention since their performance at Spot Night in 2009. Back then, they were included in a small performance tucked underneath Leutner. Now Passion Pit will perform on a bigger stage in one of the biggest events CWRU's University Program Board (UPB) organizes.
UPB Concert Committee Co-Chair Brianna Thompson understands Passion Pit's success from her experience in choosing bands to perform in Spot Night. "I can say that we've had plenty of bands who became big after they played at the Spot, so we're known for picking bands that are going to get big in a couple of years," said Thompson.
Passion Pit's Spot Night performance has gone down in the records as one of the more successful Spot Night shows, which demonstrates the velocity some bands can gain when they begin to break into the scene.
Now, Passion Pit has grown to be a more common name in modern music. Certain songs like "Sleepyhead" and "Take a Walk" can often be heard on popular radio stations and their style has become very recognizable. "We had Passion Pit five years ago for a Spot Night, and for only 800 dollars," said an excited Erika Brentar, UPB Director of Concerts. "They typically go for 75-100 times that now, which is crazy to think that can happen in only five years."
She added, "As far as concerts at CWRU go, Passion Pit has pretty much made the full concert journey to the top."
Thompson wondered where Passion Pit could go from here. "If I could ask Passion Pit one thing, it would be what inspired them to make the music they do, and where they think they'll be within the next five years in terms of music," she said.
Hosted in Veale Center, UPB helpers will transform the huge indoor track into a stage for the band. Entrance will be free for students, faculty, alumni, family and guests. Cleveland Institute of Art and Cleveland Institute of Music students will also be allowed admission. Each student is allowed one guest ticket for friends who do not attend CWRU.
Each year UPB chooses a different kind of music to feature at the Homecoming concert, trying to mix up the genres and please different musical tastes. Last year, B.o.B. took the stage and in 2011, Goo Goo Dolls headlined.
This year, the brainstorming list of bands focused more on indie/alternative styles. "Passion Pit was one of our top choices, and they ended up being one of the ones who really wanted to come play at CWRU," said Brentar.
Other possibilities included MGMT, Two Door Cinema Club, Neon Trees, and Of Monsters and Men.
Ultimately, Passion Pit seems to have been a very good decision with CWRU's student base. Brentar was a little anxious about the anticipated student response. "Everyone that I've talked to has been really excited for them to come," she said. "I think each year we get a little nervous announcing the Homecoming concert. People can be picky about their music."
"I am excited for the show, but I don't know how long I might be able to be there or how late I'll get there because AXO is having Carnation Ball on the same day," said Thompson.
Even students who are not crazy about Passion Pit's music can appreciate the upcoming show. "I'm not a die hard fan, but I'm still pretty excited that they are coming to our school," said second-year student Angeline Xiong.
Passion Pit's airy vocals, striking electronic beats and downright eccentric style cannot be mixed up with any other band. Original songs like "The Reeling" show incredible energy and individuality, while remixes like that of Phoenix's "1901" create entirely new fusions of electronic and indie music.
"We have such a diverse campus with an equally diverse taste in music. Passion Pit is one of those bands that fits in with the majority of genres students on our campus are listening to," explained Brentar. "Their music can be called top 40 pop because it's played on mainstream radio, but it also is huge in the alternative indie music world… There's really something for everyone with Passion Pit."
Hopefully the student audience in Veale packs the track with eager dancers and fans of the strange band. UPB has high hopes.
"I think that Passion Pit so far has been one that the campus approves of and is really looking forward to," said Brentar.
About the Contributor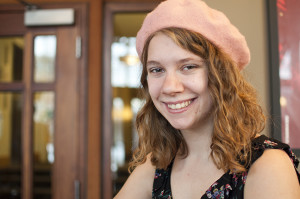 Anne Nickoloff, Director of Print
Anne Nickoloff, the Director of Print for The Observer, is a senior at Case Western. She hopes to one day be a music journalist, and has spent much of...