Peanut butter vibes
Glass Animals groove at House of Blues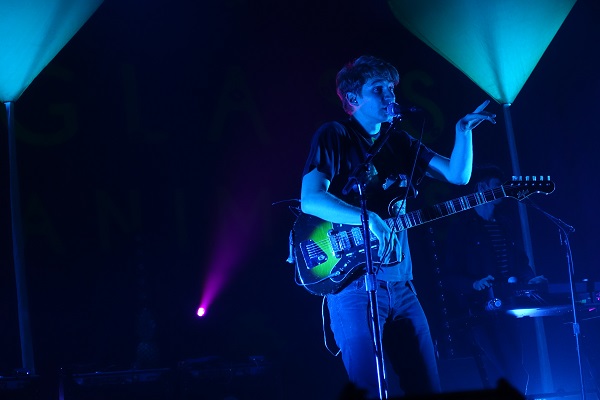 Rain forest noises crescendoed behind a haze of green light. Then, rainfall sounded.
A pineapple sat, almost unnoticeable, by a set of stacked speakers.
The crowd condensed, and indie-alt band Glass Animals walked onto the House of Blues stage.
On Monday, June 15, the forest feel never really left the venue. As Glass Animals weaved between songs in their smooth set, vibrant lights bathed the stage in colors that could only be organically found in some strange, tropical place.
Just a little bit of crowd interaction broke away from the music; usually, just singer Dave Bayley slipping in a quick, British-tinged "Cheers."
During songs like "Hazey," the crowd got really into the band's sultry vibe, whether they were swaying back and forth in the packed pit, grinding in the back of the room or making out in not-so-hidden corners.
Bayley had a way of making songs that weren't sexual still seem kind of sexual; his airy, groovy singing was intimate without being gross, passionate without being explicit. During "Gooey," Bayley stood out on the barricade, serenading different parts of the audience throughout, as though it was some sort-of family friendly (but not really) love song.
Opener Gilligan Moss was a different game entirely. Their upbeat, energetic show could have been at home at some weird, secretive rave, glow sticks included. There was a little more jumping around during their set, which was an odd beginning to the relatively laid-back night.
Their set was still a bit of good fun, but Glass Animals was what people came for. Their entire show had the crowd moving like one rippling lake.
Actually, the whole gist of Glass Animals can be summed up by "Gooey's" most well-known three-word phrase: "Peanut butter vibes."
Slow, sweet and perfectly smooth.
Concert: Glass Animals, Gilligan Moss
Venue: House of Blues
Date: June 15, 2015
Rating: 4.5/5
About the Contributor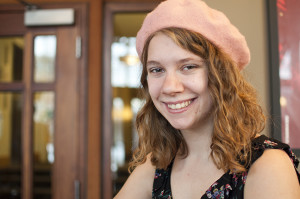 Anne Nickoloff, Director of Print
Anne Nickoloff, the Director of Print for The Observer, is a senior at Case Western. She hopes to one day be a music journalist, and has spent much of...