Period at CWRU aids menstruators
Imagine having to choose between buying tampons or buying food. Imagine period blood staining most of your clothes because you cannot afford to buy feminine hygiene products. For many living in poverty , this is reality—a reality which Case Western Reserve University's Period at CWRU is trying to change.
Period at CWRU is part of a nationwide "menstrual movement" working towards providing menstrual products to menstruators in need. With over 150 Period chapters across the country, the nationwide organization provides the CWRU chapter with stamps, branding information and puts them in contact with other chapters.
"I joined because it's such an integral part of menstruators' lives," volunteer Sydney Washing said. "I have never had to worry about having pads and tampons available. Knowing how people struggle to get the supplies they need every month just makes you want to help out."
According to fourth-year student and chapter founder Laura James, Period at CWRU collected over 2,100 menstrual products in a single two-hour drive at the Tinkham Veale University Center on Wednesday, Feb. 14. The supplies will be donated to Broken Connections, a shelter for homeless and runaway youth in East Cleveland.
"[Based on] the incredible response we've gotten so far, a lot of people recognize that this is a basic human right," second-year and Period at CWRU volunteer Tessa Harstrick said. "[The movement is] based on health, mutual respect and dignity."
In addition to spreading awareness on campus, the organization hopes to enact change on the legislative level. According to James, most states, including Ohio, consider tampons a luxury good, which subjects them to a sales tax. The current sales tax in Ohio is 5.75 percent, but county and transit taxes increase the rate to roughly 8 percent. According to the Cleveland Plain Dealer, women in Ohio spend 4 million dollars per year on state taxes for feminine hygiene products.
"Tampons are expensive, but they're just as essential as any other medical supplies you would need for a wound or a cut," James said.
Due to the drive's success, James hopes that by organizing more events, Period at CWRU can help remove the stigma surrounding periods. She said the organization could function as a space for menstruators to talk about their cycle.
"It's really not just about periods," James said. "Women and people who menstruate have been shamed and discouraged from talking about this, and it happens for decades throughout your life."
James hopes to organize a drive to help prisons. She explained that in prisons, the access to menstrual pads is restricted; in many cases, prisons only allot 12 pads per menstrual cycle, despite the fact that the average menstruator needs 20.
"When you forget one, it's a big deal," fourth-year student and Period at CWRU volunteer Rachel Hudspeth said. "Never mind not having one to forget in the first place."
Period at CWRU meets every other Friday at 12:30 p.m. at the Flora Stone Mather Center for Women. In April., the group will host another product drive and fundraiser at the Tinkham Veale University Center.
About the Writer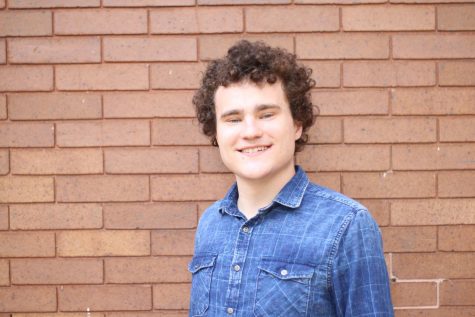 Matt Hooke, Executive Editor
Matt Hooke, The Observer's executive editor, is a fourth-year student studying English. This is his first year as executive editor after spending time...