CWRU's Phi Beta Kappa chapter recognized for outstanding membership
French Professor also elected to PBK Senate
Case Western Reserve University's chapter of Phi Beta Kappa (PBK) was recognized as an Outstanding Private University Chapter for 2012-2015 at the Denver Triennial Council this past October. Associate Professor of French Christine Cano was also elected into the PBK senate as a representative of the east central district, which encompasses Ohio, Illinois, Indiana and Michigan.
PBK is an honor society for the liberal arts and sciences; only students from the top 10 percent of liberal arts graduates can be considered for nomination. At CWRU, it provides grants for undergraduate and graduate research proposals in the College of Arts and Sciences. CWRU's chapter was established in 1847, making it the 10th chapter in existence and the first one in Ohio.
According to Music Department Chair, Associate Professor and PBK President David Rothenberg, CWRU was recognized largely due to its high member acceptance rate. Rothenberg was surprised to learn that most universities don't see as many acceptances as CWRU does. This past spring, 96.5 percent of students chosen for PBK membership at this chapter accepted.
Dean Emerita of Undergraduate Studies Margaret Robinson, co-secretary of PBK, attended the triennial council and accepted the award on behalf of the chapter. Robinson says that there are currently 110 members of PBK at CWRU, including faculty, staff, graduate students, 10 current seniors elected as juniors in spring 2015 and three additional faculty members elected as honorary members.
Associate Professor Cano was up for election as PBK senator against an incumbent who had been the east central district representative for six years. She was assigned to the committee on awards, which helps look for the best candidate in each field of study that has published a book and awards three PBK book awards each year.
When asked why she was interested in being on the PBK Senate, Cano said that she wanted to learn more about the organization on a national level.
"It exists to promote lifelong learning and increase civic and cultural engagement across the country," said Cano. "PBK advocates for the liberal arts and sciences, which is especially important in an era of budget cuts in higher education."
Cano believes that PBK's motto is the best representation of what the chapter emphasizes: "Love of Learning is the Guide of Life."
CWRU's PBK chapter frequently hosts visiting scholars to give a talk on campus. This spring, it will host two talks, on April 6 and 7, featuring Vincent Wimbush, director of the Institute for Signifying Scriptures.
About the Writer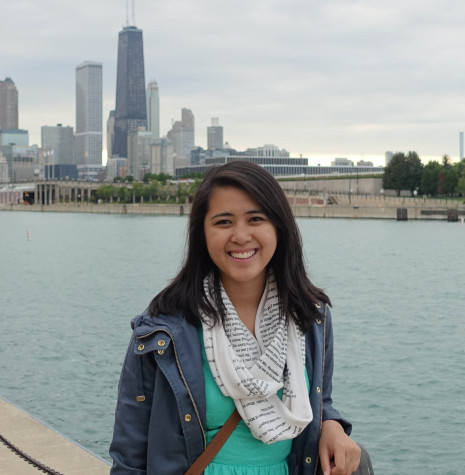 Jeniece Montellano, Social Media Editor
Jeniece Montellano is the social media editor for The Observer and occasionally covers stories for the news and arts and entertainment sections. She has...