Pipe bomb found in car on Interstate 90
Pipe bomb found in car on Interstate 90
On the afternoon of Saturday, Sept. 28, a man was pulled over for failing to signal a turn. For several hours following that, traffic was slowed on Interstate 90.
The driver, Carl Bradley, had a suspended license in addition to visible track marks. In his car, police found heroin, needles and a PVC pipe with caps on both ends and wires sticking out of it.
Bradley initially said that he had found the device, according to an article on Fox 8's website. However he later admitted that he was bringing it to Cleveland with the intention of selling it there.
The Cleveland Police Bomb Squad detonated the bomb, and Bradley has been charged with unlawful possession of an illegal ordnance.
Shooting outside House of Blues leaves one dead, two wounded
After a concert ended at the House of Blues at about 2 a.m. on Sept. 29, three people were shot outside of the venue.
One man, later identified as 23-year-old Dexter Mangham, was shot in the head and then pronounced dead at MetroHealth Medical Center. Another man and a woman were hit in the legs non-fatally.
There are currently no suspects, and no arrests have been made.
Undercover operation results in eight arrests for drugs, illegal firearms
In what was called "Operation Brownstone," undercover officers from the Bureau of Alcohol, Tobacco, Firearms and Explosives, FBI officers and Cleveland Police Department Officers arrested eight Clevelanders on Sept. 30.
Following a year-long investigation, officers purchased firearms and drugs from the suspects. Following the arrests, 30 firearms were seized. U.S Attorney Steven Dettelbach said in a Cleveland.com article that the suspects had "literally arsenals of heavy firepower."
"[Reducing gun violence is] going to take placing a greater value on human safety and human life," Dettelbach told Cleveland.com. "It will take more than arrests, but it's also going to take some arrests."
Those arrested ranged in age from 25 to 68, and their crimes include firearm possession and dealing various drugs.
Leave a Comment
About the Writer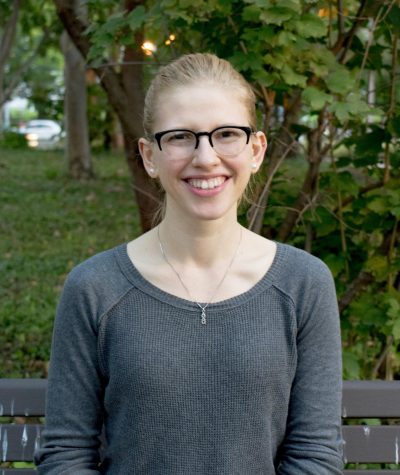 Aquene Kimmel, Director of Web and Multimedia
Aquene Kimmel, Director of Web and Multimedia, is a fourth-year English and French major. She is also Editor-in-Chief of The Athenian and a member of Pi...