Playlist of the Week
Erykah Badu – "Phone Down"
Erykah Badu wants you to pay attention, and she knows she can make you. Her voice, along with the dreamy background and hip hop beats underneath, will pull you into this song. It's phone themed, like the others on her new mixtape (and everything else these days, apparently). The references to "Hotline Bling" aren't supposed to be hidden, and when you hear this track, you'll remember why you liked Drake's song, at least before you heard it so many times.
Ty Segall – "The Slider"
It takes a lot of guts to cover T Rex, that's for sure. And Ty Segall has the talent—as well as the drawling voice and band behind him—to back it up. This track, from a newly released collection of T Rex tributes, is just different enough to distinguish itself from the original. But fans of T Rex won't be offended either, since this version still features the grinding bass-line and atmosphere so important to the beloved glam rock song.
Fleur East – "Sax"
If you need an energetic song to get you through finals (and who doesn't?) this is the one for you. With bouncy vocals and a lively brass section, this track is catchy in the best way. Feel free to sing along in your study room, as long as no one else can hear.
Benny Sings – "Shoebox Money"
With a drum set and synthesized vocals, this song sounds like it came straight from the 70s pop charts. Benny Sings is a Dutch pop musician who isn't afraid to be weird, which definitely comes through on this track, with its shimmery percussion and distorted lyrics. But his music is enjoyable even if you can't understand what he's talking about.
#TBT Track of the Week
"Formidable" – Stromae
This might be the ultimate breakup song. The Belgian pop singer Stromae has been popular outside the U.S. for years, and we've been missing out. At least now we get to catch up on his music, including this unapologetically pathetic track about heartbreak. The music video, in which Stromae wanders around Brussels looking drunk until he is stopped by the police, is also worth watching.
About the Writer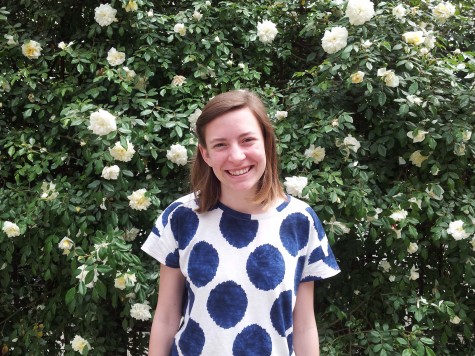 Ellie Rambo, Arts & Entertainment Editor
Ellie Rambo is the arts and entertainment editor for The Observer. She is a senior English and Cognitive Science major, and a minor in Russian. Ellie has...