Playlist of the Week: Nov. 20
"She Used to be Mine" – Sara Bareilles
Although this single has the emotional lyrics and piano base common in Sara Bareilles songs, it has an unusual backstory. The song, as well as the others on her new album "What's Inside: Songs from Waitress," has been reworked from the score of the musical adaption of the 2007 movie "Waitress." Some of the other songs on the album sound a little strange outside the context of the musical, but this soulful track has transferred well. The album is available from Epic Records, and includes songs that feature Jason Mraz.
"CeeLo Green Sings the Blues" – CeeLo Green
In this song off Green's new album "Heart Blanche," the soul singer feels unloved. Green, known for his work with Danger Mouse as well as his solo career, sings: "My name is CeeLo Green and I got the blues / don't nobody appreciate me." Forget love ballads, this is a song about exhaustion. And can't we all relate to that?
"Mixed Drinks About Feelings" – Eric Church
This country song includes a lot of things country songs typically do: whiskey, bad feelings and a troubled relationship. But even if you don't usually like the genre, don't count this song out—Church likes to defy expectations. The song, part of a surprise album that showed up in fan club members' mailboxes early this month, combines Church's twang with bright piano and the blues-y voice of featured artist Susan Tedeschi.
"Evocation" – Anna von Hausswolff
Anna von Hausswolff's soaring voice pairs well with the stately beat in this song until both dissolve into ambient organ noise. This song from a Swedish artist often compared to Kate Bush is all about clever distortion; at some points it's hard to tell if you're hearing von Hausswolff's voice or an electric guitar. But weird things can be beautiful, as this calm but disturbing song demonstrates.
#TBT Track of the Week
"Back in the U.S.S.R" – The Beatles
Many of us are headed somewhere for Thanksgiving, and what better way to be welcomed home than by the Beatles? Whether the place you're calling home this holiday is Miami Beach, Moscow or Cleveland, the fab four are here to remind you to be thankful for it. In this 1968 song parodying peppy Beach Boys tracks, Paul McCartney's upbeat voice and bright background vocals show that any place looks like sunny California when you're happy to be there.
About the Writer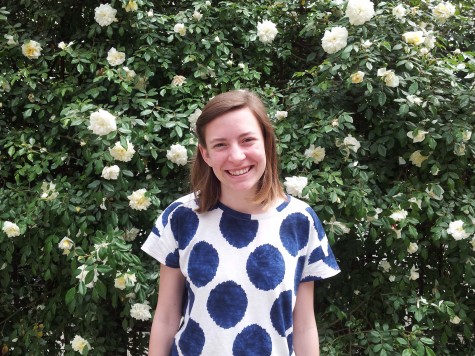 Ellie Rambo, Arts & Entertainment Editor
Ellie Rambo is the arts and entertainment editor for The Observer. She is a senior English and Cognitive Science major, and a minor in Russian. Ellie has...