Playlist of the Week
It's Fall Concert Weekend and this playlist will get you pumped to see Waka Flocka Flame and Lil Dicky—if you weren't already. The songs on this playlist are the most commonly played songs by both artists, according to setlist.fm.
White Crime – Lil Dicky
This song is hilarious and witty, where Lil Dicky satirically acts like he is as hardcore as other rappers, knowing full well he is not.
Hard in Da Paint- Waka Flocka Flame
Did Waka Flocka come up with this saying? This is probably his second most well-known song, second to "No Hands".
Work (Paid for That?) – Lil Dicky
Lil Dicky tells his story of  from going from a business school graduate, summa cum laude, to being a rapper and chilling in clubs in Miami.
Grove St. Party – Waka Flocka Flame
Typical Waka, talking about partying, girls and money. Thankfully Lil Dicky's witty lyrics match Waka Flocka's … not so witty lyrics.
I love Brendon Urie so I was excited to see Lil Dicky collaborate with the Panic! At the Disco frontman. The hook is Brendon, but Lil Dicky's heartsick rapping is relatable and stands apart from the other songs on the album "Professional Rapper".
About the Writer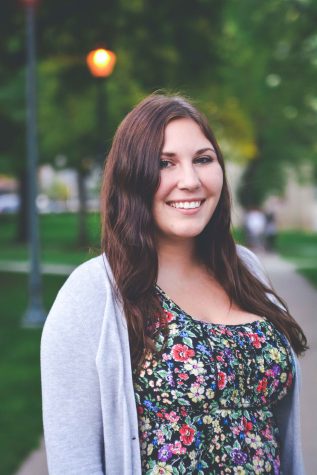 Alex Clarke, Arts & Entertainment Editor
Alex Clarke is a senior with majors in english and psychology and a minor in marketing. She also writes for Trill Mag, wrote for McClatchy newspapers for...