Playlist of the Week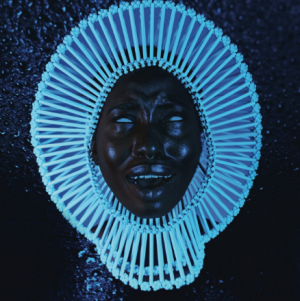 Source: awakenmylove.com
"Redbone"-Childish Gambino
Childish Gambino has done a lot of reinventing himself in the past three years. When "Because the Internet" came out in 2013, Donald Glover was still splitting his time between "Community" and his relatively new music career. Since then, Donald Glover has been busy starring in, producing and creating "Atlanta," being cast in the new "Spider-Man" movie and portraying a young Lando Calrissian in the upcoming Han Solo movie. It's amazing he's had time to work on music. With the first singles from his new album "Awaken My Love!", Glover joins the train of musicians incorporating classic funk sounds into their music. His rapping is notably absent on the track, and is instead replaced by Glover's crooning falsetto and impassioned group choruses. "Awaken My Love!" feels very different than his past musical attempts, but we've rarely seen Glover stick to any one sound or medium for long.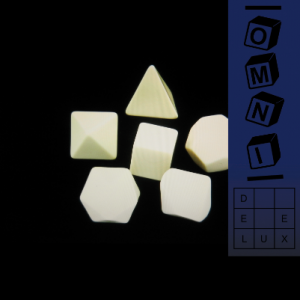 Source: floodmagazine.com
"Afterlife"-Omni
Omni's debut album "Deluxe" delivers an exciting look at lo-fi post-punk in 2016. The Atlanta trio may be on their first album, but they have landed on an exciting combination of garage sound, precise guitars and almost spoken word delivery. The opening track "Afterlife" primes the listener for the angular guitar riffs that play call-and-response with the bass throughout the album. Clocking in at just 1:47, "Afterlife" keeps the feel of Omni's "Deluxe" frantic, dynamic and to the point.
"The Rhythm Changes"-Kamasi Washington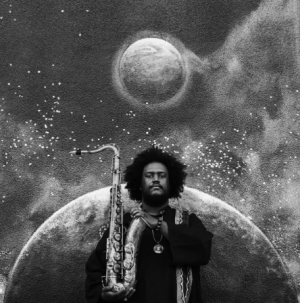 Source: kamasiwashington.bandcamp.com
After playing baritone saxophone on albums by Flying Lotus, Thundercat and Kendrick Lamar, Washington released "The Epic"—a sprawling 17-song album with just under three hours of music. Starting "The Epic" can be a little intimidating, especially if jazz isn't your main schtick. But with "The Epic", Kamasi Washington has delivered an incredible album that is both accessible enough to please the casual listener and ambitious enough to satisfy regular jazz heads. "The Rhythm Changes" is one of the few songs with vocals and provides a good way to get your feet wet before diving into the rest of the primarily instrumental album.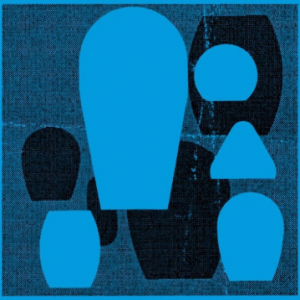 Source: stereogum.com
"I Can't Lose Remix"-Lindstrøm
You need more dancing in your life. You can start by listening to Lindstrøm's remix of "I Can't Lose" right now. Coming out of the extremely fertile Norwegian Nu-Disco scene, Lindstrøm regularly rubs shoulders with fellow Norwegian producers Todd Terje and Prins Thomas. Besides serving some of the catchiest, most infectious disco revival on the planet, Lindstrøm is a master of the remix. "I Can't Lose" is a remix of the Mark Ronson song of the same name. Lindstrøm takes this piece and manages to elevate the song's original content without compromising Keyonne Starr's fantastic vocal performance.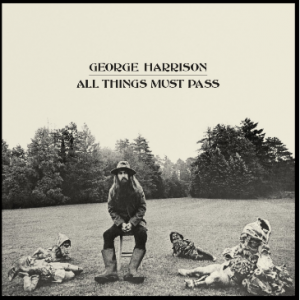 Source: amazon.com
This week in music 46 years ago:
"What is Life"-George Harrison
Forty-six years ago this week George Harrison delivered a solo album that formally showed the world that his talent has been hiding in plain sight for years. While in retrospect Harrison's talent seems obvious, originally The Beatles were seen as the John and Paul show with George and Ringo acting as supporting characters. An ambitious triple album, "All Things Must Pass" contains many of the songs that were rejected by his former bandmates throughout the years, including the title track. Throughout "All Things Must Pass," Harrison explores different styles and influences. "What Is Life" best captures this exploration, incorporating horns and an upbeat exuberance to create a sound that is distinctively Harrison.