Playlist of the Week April 14 – 20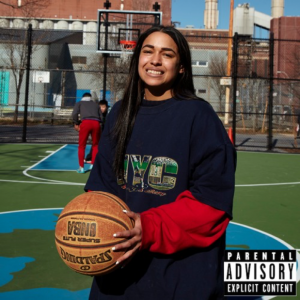 Source: soundcloud.com
Princess Nokia – "Tomboy"
Princess Nokia is a Bronx native who may be one of the most versatile rapper, musician and artist in the game right now. On "1992", she masterfully switches between incredibly combative and remarkably laid back deliveries, while many rappers get caught in just one. In the music video for "Kitana" Princess Nokia raps about Mortal Kombat while boxing on a basketball court, and just two songs later she's dropped her register two octaves and raps over a Marvin Gaye sample. Off the album, her song "Apple Pie" forgoes the rapping entirely to deliver a downtempo love ballad. Put in your earbuds, because Princess Nokia deserves your attention right now.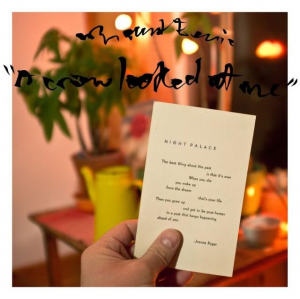 Source: spin.com
Mount Eerie – "Real Death"
Former The Microphones frontman Phil Elverum returns with his latest LP as Mount Eerie titled "A Crow Looked At Me." A year and a half after having their child, his wife Genevieve passed away. If you are looking to have a cry, album opener "Real Death" is a good place to start. Mount Eerie's lyrics feel almost documentarian, as Elverum discusses incredibly specific moments in the grieving process, like what it feels like to still receive her mail. The instrumentation is appropriately sparse, around the almost whispered singing of Elverum's thoughts, as if the music just happens to be there while he is thinking.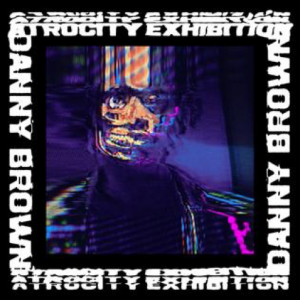 Source: wikipedia.com
Danny Brown –  "Ain't It Funny"
Danny Brown's 2016 album "Atrocity Exhibition" draws heavily from post punk influences, creating an incredibly successful hip-hop take on its dark and contorted source material. Brown has flirted with post punk before, but this time it feels like a core tenet of the project; the title itself is taken from a Joy Division song. "Ain't it Funny" is a disorienting song, which finds Brown rapping around omnipresent staccato horn lines. The central sample is from Pink Floyd's drummer's project "Nick Mason's Fictitious Sports." All in all, Brown expertly uses his samples to create the disorientation and paranoia on an album about just that.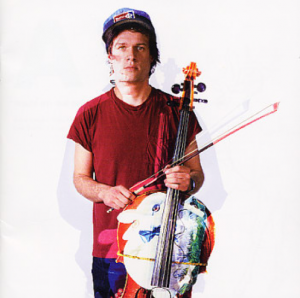 Source: wikipedia.com
Arthur Russell – "That's Us/Wild Combination"
"Calling Out Of Context" was a compilation album released in 2004, twelve years after the experimental cellist Arthur Russell's death. Although a classical cellist by training, the label is incredibly limiting; he made avante garde pop music with frequent inflections of disco, dance and dub. Despite being incredibly prolific, his output was small because of an obsession with rerecording. "That's Us/Wild Combination" was one of the many songs he obsessed over, and was sadly not released until after his death. With a simple dance beat in the background, there's just synth, cello and his voice to create this simple pop gem.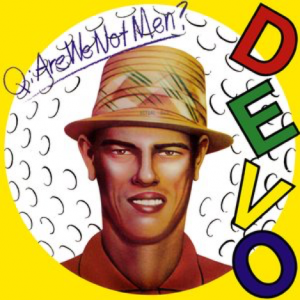 Source: lastfm.com
Devo – "(I Can't Get No) Satisfaction"
Devo (a shortening of "de-evolution") put a robotic spin on the incredibly popular Rolling Stones song "(I Can't Get No) Satisfaction" on their first album. Devo was a concept band that played the 'devolution' joke in everything they did. "Satisfaction", a song where Mick Jagger bemoans the general woes of not getting laid, having a deadbeat job and every other masculine trope in existence, was an incredibly popular song. Devo took that song and made it sound like Ford's assembly line was programmed to pick up guitars in a critique of masculinity. Frontman Mark Mothersbaugh machine twitches on stage: the perfect answer to Jagger's played out gyrations.