Playlist of the Week Feb 17 – Feb 23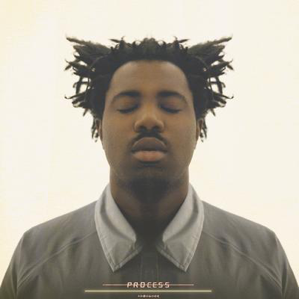 Sampha — "(No One Knows Me) Like the Piano" (Wikipedia.org)
The debut album of British artist Sampha "Process"  lives up to its widespread acclaim. With mystical instrumental portions that melt beautifully into electronically produced beats, the album plays out like a dream. Symphonic yet modern, Sampha's work combines masterful production with unique and personal vocals that breathe new life into the R&B genre.

Tinariwen—"Sastanàqqàm" (pitchfork.com)
Originating in Northern Mali, Tinariwen was founded in 1979 by a group of nomadic Tuareg people who responded to a call to receive military training. NPR calls the group "music's true rebels," and they began to receive international recognition in 2007. Their seventh album, "Elwan," which includes the song "Sastanàqqàm," plays out as a rhythmic nearly hypnotic ode to traditional Tuareg music. This album was an enthralling introduction to the genre. This album proves that music knows no language, and Tinariwen lends an important perspective to rebellion we could all learn from.

Katy Perry—"Chained to the Rhythm" (genius.com)
Katy Perry comes into the year with a new dance-party-ready single, "Chained to the Rhythm." Performing it for the first time with a politically charged performance at last Sunday's Grammy Awards, the song solidifies her status as a pop princess. The song is as catchy as ever but she adds a bit of edge with subtle allusions to social injustices and her discontent with the current political climate. This song may not match the production level of the other songs in this playlist but seeing a pretty big hit-maker like Perry make a socially aware song is pretty relevant.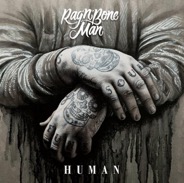 Rag'n'Bone Man— "Human" (genius.com)
Combining blues, EDM and a bit of soul Rag'n'Bone Man brings a unique edge to music in general. Raspy and rough yet refined, he is able to bring bluesy lyrics to life and the result is surprisingly fun to listen to. The dejected lyrics of the title track are nicely balanced with a quicker tempo and rap sections so listen to this when sulking after a Valentine's Day alone or even while you grind out a bit of homework.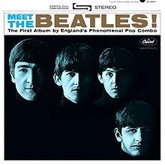 53 years ago
The Beatles—"I Want to Hold Your Hand" (Wikipedia.com)
Fifty-three years ago this week, The Beatles' second album "Meet the Beatles," released in the United States and reached No. 1 on Billboard 200, where it stayed for the next 11 weeks. This album included the hits "I Want to Hold Your Hand" and "I Saw Her Standing There" and was a successful attempt to introduce the band to an American audience. Celebrate life this weekend with a bit of retro Beatles pop in your ears and a little 60s pep in your step.