Playlist of the Week March 24 – March 31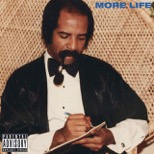 Genius.com
Drake—"More Life"
Released unexpectedly this past Saturday, "More Life" is a collection of 22 songs that Drake labels a "playlist," rather than an album. The jury is still out on if this is a marketing scheme, or a creative side to Drake that's never been seen before. Regardless, this may be Drake finally putting a bit of a spin on his tried and true hit formula. My picks are "Passion Fruit," an upbeat dancehall style song, "Teenage Fever," a classic mid-tempo Drake song and "Glow," which heavily features Kanye West.

Dailychiefers.com
Frank Ocean — "Chanel"
To preface, I am a big fan of Frank Ocean and his "boozily" transcendent look at relationships, so I was quite excited to see him drop this a couple of weeks ago. After a few listens, I think this is one of his more solid songs and combines the lyricism of "Blonde" with the general vibe of songs off of "Channel Orange." The instrumental backing is melodic while Ocean spews hard hitting vocals, drawing a parallel to his lyrics on the duality of gender and his own sexuality. I am obsessed with this song for its listenability and beat, but the message is refreshing in the world of hip-hop and deserves a listen.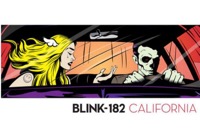 Altpress.com
blink-182 — "Parking Lot"
blink-182 released this up-tempo track as part of an expanded version of their most recent album, "California." The lyrics are pleasantly nostalgic and recount the transition from suburbia to city life. Despite my predisposition for R&B, I like how this song is memory-inducing without being overly emotional as nostalgia tends to be. If the deluxe version of "California" is anything like "Parking Lot," it should be a great album for old fans and newbies, like myself, alike.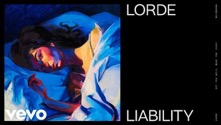 Vevo.com
Lorde — "Liability"
Dropping her second single after "Green Light," Lorde has clearly hit her stride. "Liability" is a beautiful balladic song set to a melodic piano and with much lower production than her usual work. Lorde doesn't quite belt, but she sings with a rawness and fervor that invoke a lot of emotion. The lyrics are vulnerable, introspective and more effective than anything she has done before. Although this track is somewhat different than what we became acquainted with in "Pure Heroine," the change is refreshing and when taken with "Green Light," Lorde's upcoming album is sure to stun.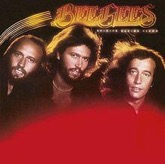 Wikipedia.com
This Week in Music- 1979
Bee Gees, "Tragedy"
This may be a bit of a cheesy, stereotypical 70s pick but back in 1979 (a.k.a. the Golden Age of Disco), the Bee Gees' hit, "Tragedy," made it to number one on the US Billboard for the eighth time. With less of the "danceability" but so much more of the high pitched notes of hits like "Stayin' Alive," this song is wonderfully dramatic and quite fun to listen to. It has lightning bolts and other pretty ridiculous 70s elements of overproduction, but it will bring a bit of pep to your playlist and might even make midterms a bit more tolerable.