Playlist of the Week Nov 10 – 16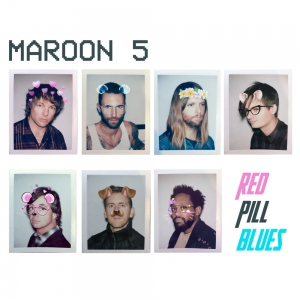 Maroon 5 ft. Julia Michaels- "Help Me Out"
Off of their new album "Red Pill Blues," this catchy and uplifting tune brings together the classic high pitch of Adam Levine with the rougher voice of newcomer Julia Michaels. This is a great follow up to their popular single "What Lovers Do" with new R&B superstar SZA. This album brings Maroon 5 back to their older sound and is a refreshing change from the formulaic music they have previously put out. Listen to this on the way to class and bop right through the cold weather.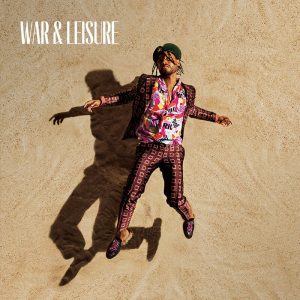 Miguel- "Told You So"
Coming out along with a slew of other singles, this is yet another release previewing his upcoming album slated for Dec. 1. This is a track that promises good things to come from Miguel: upbeat, electronic and featuring his characteristic smooth voice. The lyrics may not be his most resonant, but the synth R&B vibe is super catchy and fun to listen to. The rhythmic beat is hypnotizing, funky and a bit of a throwback. I would listen to this one during a long nightーeither while studying or going out. Be sure to keep your eyes out for his album "War & Leisure."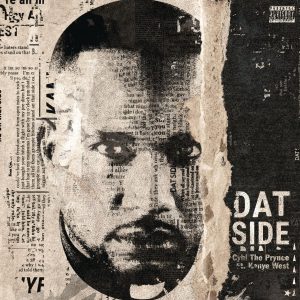 CyHi the Prynce feat. Kanye West- "Dat Side"
A mixtape rapper under Kanye West's G.O.O.D Music label, CyHi the Prynce is a hard rapper that you may recognize from his features on West's albums since "My Beautiful Dark Twisted Fantasy." CyHi is due to finally release an album on the G.O.O.D label sometime soon, so look out for that as he moves from features to a full length project.  This song is a hard and socially-conscious track that has just enough repetition to be catchy but not kitschy. A strong beat and a great feature from West propel this song to be one of my favorite recent rap releases.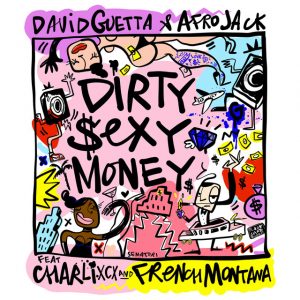 David Guetta, AfroJack, Charli XCX, French Montana- "Dirty Sexy Money"
This stacked release from EDM giant David Guetta features an addicting beat and strong vocals from Charli XCX. With a sensual vibe, it is a perfect late night jam and basically invites you to dance during the entire song. Even French Montana's feature is catchy and adds another fun layer to the track. This song reminds me a bit of Guetta's "Hey Mama" and balances a sexy subject with enough fun to make this the perfect party song.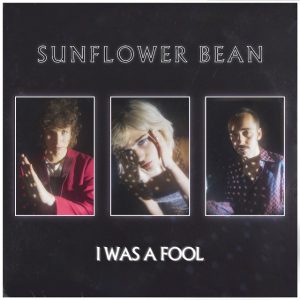 Sunflower Bean- "I Was a Fool"
With the vibe of a new age Fleetwood Mac, Sunflower Bean is an indie group out of Brooklyn. After releasing a critically acclaimed EP in 2015 they have gained some traction and this song proves that they are truly a group to watch. "I Was a Fool" recounts the process of falling in love with dizzying accuracy. Lead singer Nick Kivlen and Julia Cumming use their soft, nostalgic voices to give the song a hypnotizing tone that feels like listening to two dazed lovers. Cumming has an angelic voice and uses it as an instrument to set the mood throughout this track. Listen to this one on an early morning, or when you really feel like getting into the winter blues.
Leave a Comment